Main content
Zoe's inspiration behind the Hardest Road Home
In 2017 Zoe tragically lost her partner cameraman Billy Yates, which became the reason behind her challenge for Sport Relief
In this emotional scene from her documentary airing tonight on BBC One, Zoe talks to a Mum who lost her son about how she never saw it coming.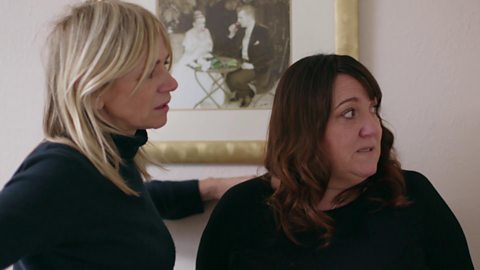 Zoe meets the Mother of Jamie, who took his own life at age 19
The Challenge: Two Wheels. Five Days. Over 350 miles.
Zoe Ball faced hell on two wheels in her epic Sport Relief Challenge: Zoe's Hardest Road Home. Over five gruelling days she cycled from Blackpool, the place of her birth, all the way to her beloved hometown of Brighton.
Messages of love and support flooded in for Zoe Ball who had been battling the tail end of the Beast from the East, alongside a tumble along that way that left her feeling jittery and anxious about the journey ahead.
The aim of Zoe's Hardest Road Home was to raise awareness of mental health issues by highlighting how Sport Relief cash helps support mental health projects across the UK.
Here are our top picks from the many messages of support Zoe has received:
This inspiring 8 year old's words of wisdom
This incredibly human message of support
This heartfelt message from Jo Whiley
This hilarious message of support
Sara Cox's ingenious new hashtag
London going all out to show it's support
This Strictly motivational message
This tweet that sums up exactly how we all feel