Main content
New to Desert Island Discs? Here's where to start…
You're about to be stranded on a desert island. You can only take an eight track playlist, a book of your choice, and one luxury item (which can't be practical… no boats or Wi-Fi, sorry). What would you take with you?
Since 1942, famous names have shared the music most meaningful to them, and there have been countless personal revelations and life lessons along the way. Here are six great castaways to get you started…
1. Even Tom Hanks feels like a fake sometimes
Forrest Gump, Philadelphia, Toy Story, Saving Private Ryan – few Hollywood actors have enjoyed such a varied career. In a moving interview, Tom describes how his parents split up when he was little and he began a nomadic childhood with his father and brother. His dad was in the restaurant business, Tom explains, and if he got a call from someone in need of a chef, they'd hit the road. He lived in 10 houses in five years and had to learn to share space with lots of different people from all walks of life. But as he began "imitating the way he was supposed to be," it sparked an early talent for performance.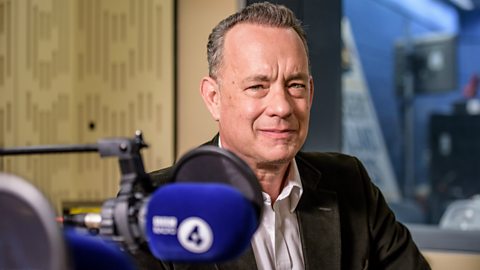 Tom Hanks reflects on what brought him to acting.
2. For Nicola Adams, boxing is art
"You can't just lose all your senses and throw caution to the wind – you've got to be so smart and tactical." Nicola describes her immersion in her sport. But when she fell down the stairs and fractured a vertebra before the 2012 Olympic selection camps, doctors thought she might not walk again, let alone box. Despite being bedridden for three months, she made it to one of the camps, but needed three morphine patches to cope with the pain. "It was the hardest day I have ever had in my life", she says.
3. Ed Sheeran's life was transformed by Eminem
Between music choices, Ed talks honestly about not fitting in at school, and being a weird kid with NHS glasses, a huge birthmark and a stammer. He recalls how Eminem's The Marshall Mathers LP changed his life. "I learned all of the album back-to-back. And he raps at such a fast pace that my stammer would go when I rapped." Ed also reveals he has a near fanatical devotion to tomato ketchup. He chooses a lifetime's supply as his luxury item. "You get fish and chips somewhere and they don't have ketchup: I don't know what to do. What are you going to do with that?"
4. Nadiya Hussain bought a house at 19 – and gave it away
Nadiya won the Great British Bake Off back in 2015. She's come a long way since, presenting TV cookery shows and documentaries, and publishing recipe books, children's books and a novel. While she confesses a tendency to speak her mind, she also refuses to rise to bullies, seeing "dignity in silence". And actions certainly seem to speak louder than words for Nadiya: at 19 she was working two jobs and decided to buy her parents' house for them when it came on the market, to save them from an interfering landlord. "I've spent my whole life watching my parents sacrifice things for me. So buying a house was nothing…"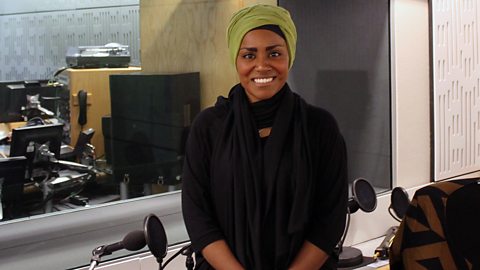 Nadiya Hussain, Great British Bake Off winner, on living positively.
5. Matt Smith's drama teacher came to the rescue after his football dreams faded
The Doctor Who and The Crown actor was almost a professional footballer. Matt confesses: "All I did was play football, 10-hours a day." He was captain of Leicester City's youth team when he developed a debilitating back condition called spondylosis. It was a tough time because he'd been so certain football was what he'd do. But, Matt recalls, his drama teacher offered hope at a crucial moment, telling him "you were never meant to be a footballer. I always thought you were really great at acting."
6. Sue Perkins has 46 more interesting things in her life than her sexuality
Although she described her sexuality as the 47th most interesting thing in her life, the comedian and TV presenter speaks compellingly about it. She fell in love with a boy as a teenager and they were together for six years before they both came out as gay. But she does wish people could just "be" rather than having to define themselves by coming out. "Why should people have to go through this painful, stressful, archaic ritual of going home to their parents and telling them that they're having sex", she says, "because that's all they're doing."

More from Desert Island Discs