Main content
How did the Radio 2 Live in Hyde Park stars get their band names?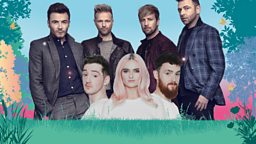 This year's Radio 2 Live in Hyde Park brings together some of music's biggest, most enduring and recognisable names - from the Pet Shop Boys and Westlife to Bananarama and Clean Bandit. They are acts we all know and love but how much do you know about the stories behind the band names?
Put your knowledge to the test in this fun quiz...
The biggest Pet Shop Boys 80s hits in one 12-minute mix, celebrating their headline appearance at Radio in Hyde Park.