Main content
David Bowie's "Heroes": Producer Tony Visconti gets to the heart of the song
10 January 2020
Four years since David Bowie's death, we look back at the fascinating story behind the recording of "Heroes". Producer Tony Visconti delves into the vaults, using the isolated tracks to show how the experimental ideas of Bowie, Brian Eno and Robert Fripp were fused into an enduring masterpiece.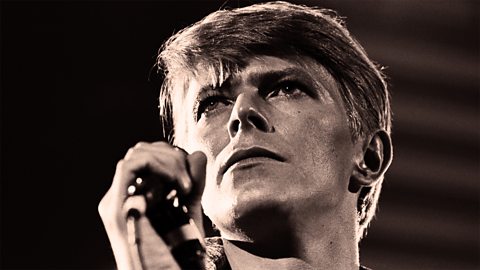 Producer Tony Visconti uses the original master tapes to get to the heart of "Heroes".
In 1976, David Bowie moved to Berlin and recorded a triptych of albums, Low, "Heroes" and Lodger. Produced in collaboration with Brian Eno and Tony Visconti, they mixed electronic sounds with avant-garde lyrics to produce the most experimental records of Bowie's career.
Since Station to Station, Bowie had worked with the stellar band of Carlos Alomar on guitar, George Murray on bass and Dennis Davis on drums. In mid-1977 they pitched up at Berlin's Hansa Studio, 150 metres from the Berlin Wall, to record "Heroes". The title track features live synth treatments from Brian Eno, pitched guitar feedback from Robert Fripp and a hauntingly intense lead vocal from Bowie, all of which you can hear in glorious isolation in the film above.
Long-time Bowie collaborator Tony Visconti uses high definition transfers of the original, fragile master tapes to break down the title song's individual tracks and tell the the fascinating stories behind its recording.
The "Heroes" album was released on 14 October 1977. Bowie memorably performed the title track 10 years later at the Concert for Berlin, a three-day open-air show in front of the Reichstag. Before playing "Heroes", Bowie addressed the people of East Berlin who had gathered on the other side of the Berlin Wall: "We send our best wishes to all of our friends who are on the other side of the Wall".
In the face of resistance from East German police the crowd's attempts to get closer resulted in 200 arrests, marking the start of two years of escalating unrest which eventually saw the Wall dismantled.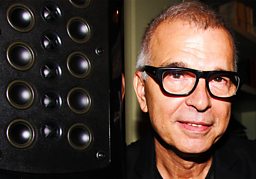 Tony Visconti
Heroes at the Wall, 1987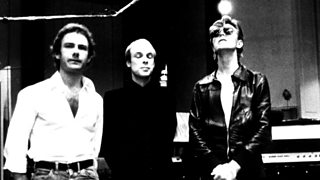 We heard that a few East Berliners might actually get the chance to hear the thing, but we didn't realise in what numbers they would. There were thousands on the other side that had come close to the Wall. It was like a double concert, where the Wall was the division. We would hear them cheering and singing along from the other side... it felt anthemic, almost like a prayer. It meant so much more. That's the town where it was written, and that's the particular situation that it was written about.

David Bowie on performing Heroes in West Berlin, 1987
More "Heroes" and David Bowie
Believe in yourself - Just one of the life lessons BBC Music uncovers in its David Bowie tribute article.

David Bowie, Brian Eno, Tony Visconti and Iggy Pop reflect on their time in Berlin.

BBC Arts looks back at 10 milestones in David Bowie's public life.
More from BBC Arts
All aboard! Trainspotting at the movies as Inside Cinema takes an in-depth survey of trains on film

An interview with the late author from 2011, featuring rarely-seen drafts and lithographs of the title page artwork