Main content
8 pieces of advice for creatives you can't afford to miss, courtesy of DIY Generation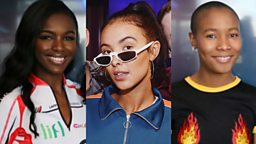 During each DIY Generation episode, Jamz chats to a young creative about climbing the career ladder, following their passion, harnessing their talent and making money moves. If you're in need of inspiring and helpful words from innovators and entrepreneurs then you're in the right place.
Here are eight solid pieces of advice you need to pay attention to, stat...
Liv Little on how to get off the ground without much money: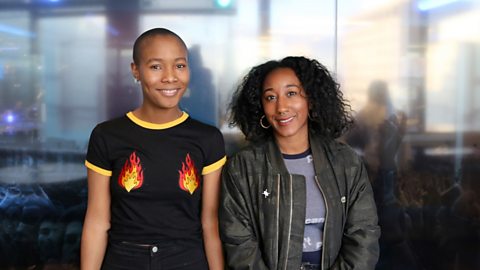 Creator of online and print magazine 'gal-dem' Liv Little chats to Jamz in DIY Generation
gal-dem started out as an online magazine for women of colour, by women of colour, but has quickly evolved into a creative collection. Liv Little is the mastermind behind gal-dem and she swung by Jamz's studio to chat about how she got her vision off the ground without any money and why your team is much more important than your budget.
Money isn't something that is there from the get-go, so you have to get creative to make something out of nothing

Liv Little
"In terms of actually building something, often you don't need a lot of money to begin with and I think sometimes we get caught up with that side of things and that maybe prevents us from taking the leap!
"Most of the creative women that I work with, money isn't something that is there [for them] from the get-go, so you have to get creative to make something out of nothing. People feel like they have to have these massive production budgets to make something beautiful but having the confidence to know that you can utilise, whether it's people or resources or just skills, in order to get something up and running is really important.
"I think the biggest thing for me is actually the people you get on board."
Grace Victory on the role representation played in building her platform: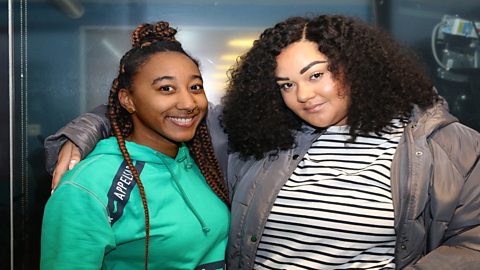 Award winning vlogger Grace Victory chats to Jamz and shares her tips and advice!
Grace Victory has been lovingly dubbed the "internet's big sister" since she started sharing videos on YouTube back in 2010. Since then, the vlogger has added author, documentary-maker and model to her résumé and her videos have amassed over 23 million views. Not too shabby, huh? Grace spoke to Jamz about what inspired her to get in front of the camera...
"I started because I was initially watching YouTube videos and there was no one like me. There was no one that was working class, mixed race, plus size, and I thought instead of trying to find that person, I'm going to be it."
The Slumflower on feeling the fear and doing it anyway: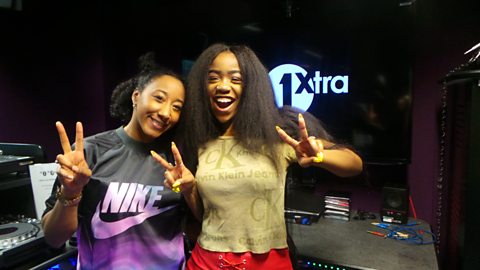 Jamz catches up with blogger, public speaker and fashion muse The Slumflower
Allow us to introduce you to Chidera Eggerue, A.K.A. The Slumflower. Chidera started off her social media career on Twitter, sharing her thoughts, feelings and style with her followers, before branching out into public speaking after realising that her message resonated with so many people online. Has she ever been scared to take risks when it came to her work? Absolutely...
I feel like if you're scared to do something, that's more reason to just do it

Chidera Eggerue
"If you're going to start something then just go for it, because I've been at so many stages in my life where I feel like 'imagine if I'd have just given in to that fear and not started it?!', because that's how I felt before I was going to start my blog [and] when I was creating a Twitter account.
"Before you're about to do something big there's a serious feeling of anxiety, but that anxiety is actually a good thing because it means that you're not prepared for the growth that's coming and I feel like when it comes to growth you should never be prepared.
"I feel like if you're scared to do something, that's more reason to just do it because there's always something waiting on the other side."
Leomie Anderson on ditching the myth of the 'overnight success':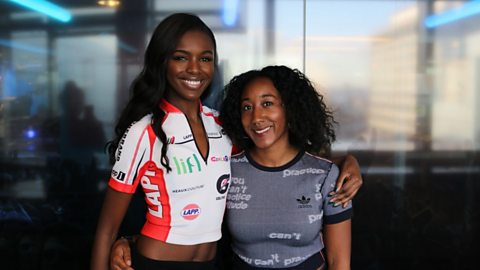 Fashion model and designer Leomie Anderson chats to Jamz for DIY Generation!
Leomie Anderson is a model on a mission. Having walked the runway for the likes of Victoria's Secret, Moschino and Vivienne Westwood and fronted Fenty campaigns aplenty, the Brit model is a well-known face in the fashion world and regularly uses her platform to advocate for increased diversity in the industry. But if you thought that Leomie's rise to the top was a speedy one, you'd be mistaken.
I think the reason that I'm here today is because of my persistence

Leomie Anderson
"People see my success now and they don't realise that I've been signed [to an agency] for 10 years, so nothing is an overnight success. I've definitely had moments where I was doing really well and I've had times when I wasn't doing as well.
"I think the reason that I'm here today is because of my persistence and my determination to succeed and also be able to be an inspiration and a role model to those people coming up [in the industry]."
Ashley Verse on the purpose unpaid work serves: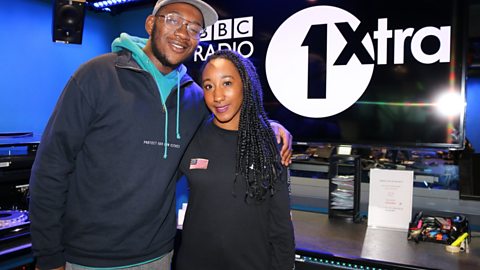 Jamz chats to Photographer Ashley Verse about freelancing and working with Chase & Status
Ashley Verse is a freelance photographer and videographer who has captured the likes of Migos, Post Malone, Stefflon Don and Chase & Status. Ashley joined Jamz in November 2016 to talk about how he bagged a job as a fashion photographer for GQ and how months of unpaid work ultimately paid off...
"I think the amazing thing is that a lot of the unpaid work I was doing is stuff that I now do get paid for. I think there is a lot of beauty in doing unpaid work and, while you're doing it, it's hard to see that but on the other side I can see the beauty of how it's built up and become what it is now."
Maya Jama on dealing with rejection:
We're all familiar with Maya Jama, right? The TV and radio presenter chatted to Jamz back in August 2016 about her big break in the presenting biz and how she juggles so many jobs at once. Fast forward to 2018 and Maya now takes over the Radio 1 airwaves with Scott Mills and Chris Stark every Friday and presents Radio 1's Greatest Hits every Saturday. Here Maya schools us on how to bounce back from rejection...
I like to believe that there's always something better waiting

Maya Jama
"At first I was like 'if they don't want me [that means] I'm rubbish!' and, being young at the time, it was proper disheartening for me and scary because when you're freelance, you're relying on having jobs. I think, even now, there are days when I feel uneasy when I don't have more than one because you know how easy it is to be completely unemployed and you've got bills to pay…
"I'd say with rejection just accept that it wasn't for you. Just know that, as long as you've tried your best, there will be something else. I like to believe that there's always something better waiting."
Jeffrey Boakye on the importance of networking: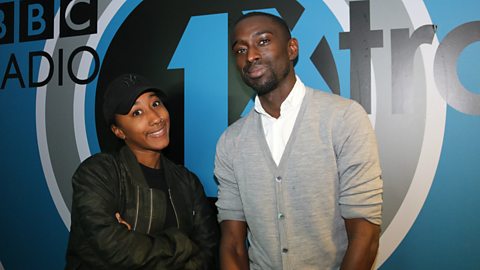 Jamz speaks to Jeffery Boakye, author of Hold Tight; a book about grime and masculinity
Jeffrey Boakye is the author of Hold Tight: Black Masculinity, Millennials & the Meaning of Grime. As well as taking a deep dive into the publishing process, Jamz and Jeffrey spoke at length about the importance of having a network of people around you who support you and understand what you're trying to achieve. It's because of one such community that Jeffrey found a publisher for his book...
It's so important to have a network

Jeffrey Boakye
"It's so important to have a network. I'm part of this thing called HipHopEd and it's kind of like a collective where people are interested in hip-hop and related issues talk about hip hop, sociology, education and stuff. Through that I met all sorts of interesting people, so I just told them.
"I said 'I'm writing this thing and I think it's going to be a book about grime' and then they know people who know people… So before I'd even approached a publisher, there were people who were interested. Through those channels I got in touch with two different publishers and the second publisher went for it."
Josie Copson on gaining as much experience as possible: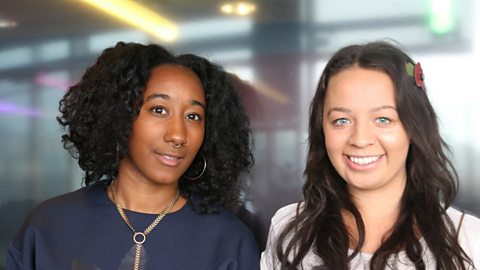 Ex Features Intern (Cosmopolitan) & Staff Writer (OK!) Josie chats to Jamz Supernova!
Josie Copson is a former Cosmpolitan Features Intern and currently works as a Staff Writer at OK! Josie paid Jamz a visit to talk all about how she decided journalism was the career path for her and how she went from posting on her blog to going undercover in Magaluf as a shot girl. The key? Gain as much experience as possible...
"I did work experience the whole time I was at university. I went to all the local [papers], like the Birmingham Mail, and then I went to Cardiff so I did the Cardiff Times, Wales Online, Buzz Magazine. And then when I left I sent out a million emails to every magazine!"