Main content
Ten of the funniest jokes about love
Here at Radio 4, we're all about the love thang, and never more so than on Valentine's Day, when Broadcasting House bulges with padded satin cards and pigeon-holes are stuffed with scented love notes.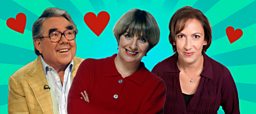 But the thing about Valentine's Day is that it can be INTENSELY annoying if you're not loved up. Restaurants charging twice as much for the same meal you ate in January but with the addition of a single wilted rose, every shop from the ironmongers to the dry cleaners offering a Valentine's Day two-for-one and every newspaper doing a 'how to tell if this is THE one' article. So as we're always keen to please, we've thrown a few cynical lines into our favourite funnies about lurve…
"The biggest thing in my life right now is my girlfriend. I love this girl. I know I love her because she told me." – Adam Ferrara there, doing as he's told.
"All my friends started getting boyfriends, but I didn't want a boyfriend, I wanted a thirteen-colour biro." – The late great Victoria Wood, on teenage romance.
"Never date a tennis player. Love means nothing to them." – The pun-tastic Matt Winning.
Ronnie Corbett: "Do you think marriage is a lottery?"
Ronnie Barker: "No. With a lottery you do have a slight chance." – So say the Two Ronnies. And it's goodnight from me...
"I know nothing about sex, because I was always married." – Surely you knew a BIT, Zsa Zsa Gabor?
"Instead of getting married again, I'm going to find a woman I don't like and just give her a house." – Rod Stewart stops us getting carried away...
"Four be the things I'd have been better without: love, curiosity, freckles and doubt." – We're quite partial to a freckle actually, Dorothy Parker.
"At my age, an affair of the heart is a bypass." – Well you didn't expect Joan Rivers to be all pink hearts and cupids, did you?
"Love; a temporary insanity, cured by marriage." – Ambrose Bierce. Presumably... a married man.
And the final word goes to Ms Miranda Hart. "I don't know who St. Valentine was, but I hope he died alone, surrounded by couples."
A Normal... Love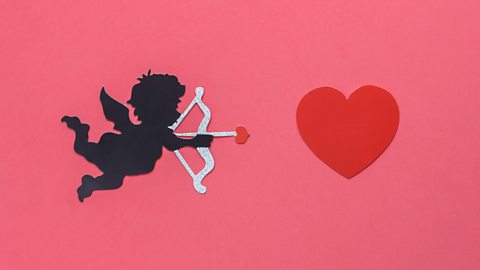 The multi-award winning writer, producer and poet Henry Normal discusses Cupid.
More Funny in Four
Celebrating the history of the fine comedic art.

Test your knowledge of some great cult comedies from the nineties and noughties.