Main content
7 fascinating electronic music documentaries to listen to right now
From the birth of electronic instruments through to the Radiophonic Workshop, Kraftwerk, rave culture and dubstep, explore the history of bleeps and beats with these in-depth radio docs.
1. The Great Bleep Forward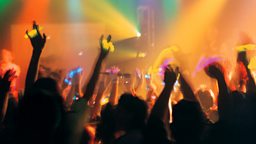 2. Good Vibrations: The Story of the Theremin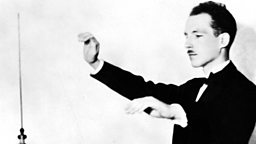 Let's jump way back to 1928 with the invention of a very early electronic instrument, the theremin, which - as Bill Bailey points out in this Radio 4 documentary - was used to great effect in perhaps the greatest Beach Boys song of all, Good Vibrations. (Bonus: if you have a thing for electronic instruments, have a listen to Mark Radcliffe's Sampledelica! The history of the Mellotron, also for Radio 4).
3. Sculptress of Sound: The Lost Works of Delia Derbyshire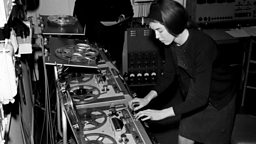 Not just an intriguing stand-alone documentary, but a valuable contribution to the history of electronic music in general. Matthew Sweet accesses Delia Derbyshire's private collection of audio recordings to find out more about the musician who realised the theme to Doctor Who. (Bonus: learn even more by listening to Radio 3's excellent Free Thinking: BBC Radiophonic Workshop.)
4. Kraftwerk: We Are the Robots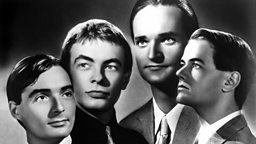 And so, of course, we arrive at Kraftwerk and another Radio 4 documentary. Over the course of an hour, Marc Riley traces the career of the Düsseldorf band, whose 70s electronic music owed more to the experimental German classical compositions of Karlheinz Stockhausen than to any pop tradition. (Bonus: enjoy this 10-minute World Service programme, Witness: Kraftwerk.)
5. Witness: The Berlin Love Parade
This 10-minute World Service documentary crams in a staggering amount of information about Berlin's Love Parade, which began in 1989 as a demonstration for "peace, love and pancakes" and ended up becoming one of the biggest dance music events in the world. Founder DJ Dr Motte tells Lucy Burns about its history, and the tragedy of 2010 when 21 people died.
6. BBC Radio 1 and 1Xtra's Stories: Eat Rave Repeat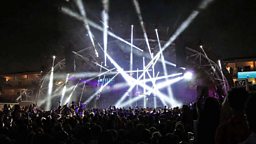 7. BBC Radio 1 and 1Xtra's Stories: Story of Dubstep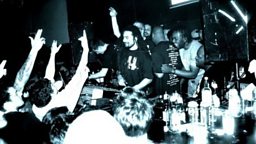 Electronic music will continue to swerve off into all kinds of weird directions but, for now, we're finishing here - with a two-part doc on dubstep from 2012. In Part 1, MistaJam explores the roots of the genre from a handful of pioneers in Croydon in the late 90s up to 2005 and the start of the seminal club night DMZ in Brixton. Part 2 covers the Bristol scene, Rinse FM and dubstep going mainstream.