Main content
Insurance: Admin Fees
This page was published in December 2012
Whether it's paying £4.50 for a credit card transaction, or £5 to print out your bank statements, we've all become used to demands for so-called 'admin fees'.
Budget airlines and ticketing agencies have a bad name for it – but what about insurance companies? They've been taking these charges to the extreme.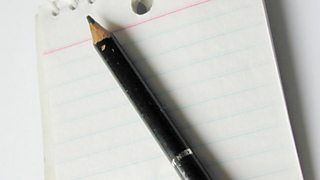 Kevin Wright traded his car in for another one. When he called the insurance company to get cover for the new car he was told that the administration fee would be £55 to change it. The insurers told him that the administration fee was to change his car on their system.. And I said well that's ridiculous.
When Alan Bails moved address he phoned MCE, and told them that he had changed address. The person he spoke to informed him it would cost £62.55. Again when he asked her what this was for she said it was admin.
"I feel really annoyed that it's cost so much admin just to change when the policy itself was £209, but yet £62.55 is probably about a third of what the whole policy cost."
So if you change house, vehicle, job, or even marital status, you'll often be hit with a fee, on top of your revised premium, simply for updating your policy details. Well who charges these fees and what are they actually for?
Mystery Shoppers
Our team trawled through the small print of ten leading Motor and ten leading Home insurance companies.
Of the car insurers, only four of the ten specified the exact admin charges in their terms & conditions.
Ageas had the cheapest at £15.
Aviva's charge is £18 but customers can update their details online, for free.
Axa customers can also do this – although it'll cost them £30 to do it by phone.
The AA – it's £25 to update your details, whichever way you do it.
As for the other six, we found that they weren't as upfront. Their terms and conditions do say they charge admin fees but don't specify how much.
In other words, you would only find out the cost of the fees after you had taken on the policy. But we're not interested in getting that information after taking out a policy.
"I just wanted to find out if there are any admin charges if there are any changes to my policy like changing my address or something like that?"
In the responses we received the costs ranged from £10 with Liverpool Victoria to a staggering £26 with Esure.
Richard Lloyd Executive Director of Which? explains, "There is no reason at all why the insurers shouldn't be telling people upfront really clearly what any changes to your policy will cost. It's part of what you need to know if you're going to shop around and choose the best value insurer for you."
We also wanted to check the home insurers and found that three of the ten stated their exact admin fees online.
The Co-Op charge £12.50
Aviva £12
Axa, £30
Although these last two let you update your details online for free the Green insurance company don't state their charges on their website so we decided to put in another call.
We asked the Green insurance if there are any admin charges and were told that if we make any changes midterm there is an admin fee of between £5 and £25 depending on what we're doing.
Richard Lloyd says, "One of the reasons this is completely unfair is that the charge you are being hit with is completely out of proportion to the cost to the company of making that minor administrative change. If they could do it for nothing for some people online why can't they do it for a very small cost for people who are wanting to do it on the phone?"
And here's another inconsistency our mystery shoppers discovered. You'll often have to pay more to amend your vehicle policy than your home one.
Co-Op charges £15 for updating your car insurance details, but £12.50 for home.
Aviva will let you change both online for free but charge £18 for car and £12 for home if you do it over the phone.
More Than let you change both online for free but charges £22.50 to amend your vehicle policy by phone and nothing if you wanted to amend your home policy by phone.
"It seems really hard to explain, to justify why it would cost a company much more to change your details for a car than it does for your home insurance. There seems to be no consistency about this and no fairness for the customer about this." says Richard.
But not everyone applies amendment fees.
Four of the ten leading home insurers we tested don't charge you anything to alter your details.
That includes Direct Line, who have been charging customers but who told us this is changing. But the worst performer in our test was Zurich Insurance.
They fail to mention their amendment fee in their terms and conditions and even though it's not that expensive at £20, we only found out it existed by asking them.
The only reference to charges was tucked away in their 'frequently asked questions' section.
What are these admin fees for?
A Zurich staff member told us, "Just administration a bit like anything else. If you bought a suit and took in for being altered they'd charge you for doing it."
Richard Lloyd says, "It's unacceptable for insurers to be hiding this sort of detail away in their terms and conditions or on their websites. It should be part of the contract, it should be upfront. It should be easily understood that this is what it might cost you to make changes that many of us have to make. If it's buried away in the small print or on the websites that's just not good enough."
Company Responses
AA
Car Insurance: We are completely transparent about insurance administration charges. When customers make policy changes there is a cost associated with processing and analysing the information. Administrative time is required as changes such as a new address or occupation will alter the risk and result in a premium recalculation. In addition, when such changes are made we search our panel of insurers to see whether a different insurer will offer a cheaper premium. If we didn't apply an individual charge for changes, premiums would increase for all.
AGEAS
Car and Home Insurance: Administration charges are applied to insurance policies to cover transaction costs associated with making a change to or cancelling a policy. These costs may include charges by third party software house suppliers who provide the electronic trading capabilities and administer the policies, as well as the production and maintenance of a customer's documentation.
In comparison with home insurance, it is more common to see customers changing details on their motor insurance policy, for example the addition of a named driver, change of vehicle or notification of a conviction, and hence administration charges are more common on motor insurance products. By applying an admin charge allows a company to target the cost, rather than applying a charge to all customer premiums.
As Ageas is not a direct provider of insurance, we rely on our brokers and partners to tell the customer about any charges that apply. We do also explicitly reference the charge in the 'Important Customer Information' section on page 3 of our motor policy wording.
Allianz Your Cover
Car and home Insurance: 'Allianz Your Cover never has and has no plans to charge administration fees, and our no charge policy was confirmed when Watchdog called our customer contact centre. We are clear in our policy wording that we do not charge admin fees, however, there is an error on page 8, stating that we 'may charge admin fees' but this sentence was already in the process of being removed. Information on fees are accessible to our customers via our website, FAQs and policy document and they all state that we do not charge admin fees. We agree with Richard Lloyd at Which? and believe charging admin fees is unfair on customers and this is reflected in our decision to offer flexible, transparent car insurance that enables free amends to be made to policies whenever needed'
AVIVA
Car and home Insurance: We encourage customers to manage their policies online to give them greater flexibility and control over their insurance and any changes made online are free. We only charge a fee over the telephone when an adjustment to the policy results in a change to the premium, for example, when someone moves house as different postcodes and addresses attract a different risk profile. However, the majority of customers are not charged a fee because the changes they make result in no difference to the premium. This could include change of name.
If a fee is applicable, we charge up to £12 (ex IPT) for customers to make a change to a home insurance policy and up to £18 (ex IPT) for changes to a motor policy. These charges cover the cost of adjusting the policy, administering the change and producing new documents. Motor policies can attract a higher fee because motor insurance is a legal requirement and therefore changes need to be made with external databases and producing new motor insurance certificates.
Aviva outlines the fees it charges for making changes to policies in its terms and conditions and we would always advise customers to check these documents when they receive them to ensure the information is correct and they have the right cover in place for their needs.
AXA Direct
Car and home Insurance: AXA Direct provides a fully online service, which enables us to keep our costs low and to pass these savings to our customers. All changes required mid-term can be carried out online and free of charge. If for some reason this isn't possible, we will amend the policy on our customers' behalf without charge. If the customer can make the change online and still wishes us to do it for them, we reserve the right to charge an administration fee. However, 95% of all changes are completed free of charge. Our fees and the free online option are clearly stated in our policy wording and website, and are made clear to customers when they call us.
Co-Op Insurance
Car and home Insurance: We always try to be open and transparent with customers and any fees we charge are clearly stated on our website and in policy documents.
We don't charge fees if a customer changes their personal details or corrects an error in documentation; however, in line with the industry, we do charge fees to cover administration costs if a customer changes their policy cover, and our practice is to apply a charge that fairly reflects the additional costs involved in amending a policy rather than as a source of additional income.
Direct Line
Car and home Insurance: In common with other insurers, making extensive changes to a customer's policy involves producing new documents which in turn also incurs staff costs. To keep prices competitive for customers, admin expenses are not included in premiums, so insurers are entitled to recover these additional costs.
We currently charge for some amendments made to car insurance policies, however, we don't charge a fee for home insurance policies as mid-term term changes to a policy are less common.
ESURE
Car Insurance: Car insurance premiums are calculated precisely on risk and when the risk changes, the policy has to be recalculated and re-underwritten with many processes underpinning these changes.
If a customer changes their address, unlike a simple one-off amend for say a shopping website, we have to:
• Re-underwrite the policy based on the new address assessing the accident and theft statistics for the new postcode and surrounding areas. Most of this is done automatically by our systems but often an underwriter may need to check the results if the risk level has changed significantly.
• recalculate the premium and issue a new schedule based on this and the new details
• either change a credit agreement and monthly payment schedule if the customer pays on instalments or alternatively calculate a refund or additional premium for direct debits going forward or, if collected on a credit card, pay a new merchant fee
• print and envelope the new policy certificate, schedule and most up-to-date policy booklet and credit agreement along with a reply paid envelope in the event of any errors or further amendment. Both of these incur postage costs and the time and effort of people managing and sorting incoming post as well as the staff who deal with the administration when amendments come back in.
• And finally, update the new details to the Motor Insurer's Database and other industry anti-fraud databases.
On top of this, I think it is worth answering the question: why don't insurers simply absorb these costs and offer the services free by sharing out admin costs among all customers?
The reason is that - as you can see from the list above - there is a significant cost involved in making these changes... yet the people who make the most policy changes are often younger men who buy and selling cars frequently. The people who rarely change their address or cars are older, retired drivers/couples. In our view, those who use these services should not effectively fund those who don't given that those who don't.
Finally, we do aim to keep core premiums low, particularly in times when the cost of claims has inevitably pushed premiums up. To build in costs that only a minority of customers use into the premiums of all would have an effect on everyone's premiums.
Legal & General Insurers
Home Insurance: We are able to confirm that we do not charge customers administration fees for an alteration to their insurance policies, such as changing their address, occupation or name, and currently have no plans to do so.
If we were ever to charge fees these would be made explicit to customers in their new business or renewal documentation, and would be published on our website, so it would be very clear to them in advance of buying the cover with us. We would not introduce administration fees without explicitly informing customers up front.
However, we continue to include a statement in our policy conditions for those customers who decide to arrange their cover directly with us, so it is clear that we do have the option to make a charge, although currently we do not.
There may be some occasions where our home insurance cover is arranged for a customer through a broker, where a fee may be charged. This is an administration fee charged by the broker and not
Our customers do have the option to make request for changes to their policy online, but we then contact them to confirm details of their request. Customers do not have online access to make changes to their policy directly.
Liverpool Victoria
Car Insurance: We agree that insurers must be transparent about what they charge customers, which is why we set out our charges in the policy documents on our website. LV= car insurance customers are charged a £10 administration fee only if they change their car, change the driver or require duplicate documents. All other amendments are completely free. All charges are waived for any customer who has been with us for two years.
MCE Insurance
Case Study: I can confirm that the charges incurred by Mr Bailes relating to his change of address were a combination of the insurance company additional premium and the MCE insurance administration fee.
Our administration fees are published in our Terms and Conditions which are provided to all MCE customers and are also available to view and download via our website.
At MCE Insurance we strive to deliver an exceptional customer experience every time. Clearly Mr Bailes does not feel that we have achieved that in this instance and therefore as a gesture of goodwill to a valued customer we would like to offer a full refund of the additional monies paid by Mr Bailes in relation to his change of address.
More Than
Car and home Insurance: Where possible, we do encourage our customers to make changes to their policy online to avoid them having to pay a fee. If this is not possible and a customer would like to make a change over the phone we do have to charge an administrative fee to cover the cost of them talking to a dedicated Customer Manager who will make the changes for them. By only applying this fee to those customers who make changes it ensures that prices remain competitive for all our customers. If we didn't charge, these costs would have to be absorbed across all policies, including those customers who do not make changes. Full details of the exact fees are included in all documentation to our customers and when on the phone we also make them aware that a charge will be applied before going ahead with the changes.
We do recognise that fees differ across our home and motor policies. This is because we currently manage them on separate IT systems, which has an operational impact. We are currently in the process of moving the policies which will ensure that there are no discrepancies and all fees are consistent.
It's important to us that our customers are charged a fair amount for amending their policies over the phone and we regularly review all our fees to make sure they are appropriate.
One Call
Case Study: All of our charges are brought to the customer's attention at the point of sale, and again if the customer is discussing any changes. They are outlined in writing in our Terms of Business which the customer signs. This transparency allows customers to make an informed decision at the outset based on their likelihood of making any alterations during the year. We aim to deliver very competitive premiums and are transparent with our charges, which we make as simple and clear as possible to customers".
The Green Insurance
Home Insurance: We apply administration charges to insurance policies to cover the costs we incur in making a change to a policy. Staff costs form the largest part of these charges which can also include costs associated with third party suppliers, such as software providers, and the time required to produce and maintain a customer's insurance documentation. All customers are clearly presented with the administration fees for changes before they purchase a policy, whether this is online (shown in the Terms of Business document) or through our call centre.
Applying an administration charge keeps that cost away from overall customer premiums and allows us to keep our prices competitive. Our experience shows customers change details on their motor insurance policy more frequently than in comparison with home insurance; for example when purchasing a new vehicle, adding a named driver or notifying of a conviction. Administration charges are therefore more common on motor insurance product
ZURICH
Home Insurance: Zurich's home insurance, which is available to buy over the phone and through a broker, clearly states at point of purchase and in the policy document that any changes to customer details are subject to an administration fee.
The administration fee for changes to customer details is £20, including Insurance Premium Tax (IPT). This charge reflects the operational cost to process a change on Zurich's home insurance policies.
Zurich home insurance is not currently available to buy online.