Main content
Today Puzzle #609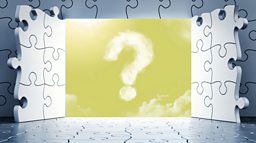 Puzzle No. 609 – Tuesday 12 November
History-making scholars Paul Dirac and Paul Nurse are closely linked to the University of Bristol. Their surnames are five letters long, and today we're looking at a five-letter word with surprising ties to Bristol.
We find this word featuring in our Special Collection's Penguin Archive, in correspondence between the publisher and Rosamond Lehmann CBE, whose 1953 novel The Echoing [BLANK] was turned into the 2002 movie Heart of Me, starring Helena Bonham Carter.
Another appearance of this word is historic. The year 1373 saw the incorporation of the County of Bristol, and in that year a Bristol place-name featuring our five-letter word is paired with the most notorious four-letter word in the history of the English language, used for the very first time. Let's ignore the naughty shorter word; our five-letter word is associated with a coppice or small group of trees. What's the word in the title of this well-known novel, and in the name of this place where naughty things likely happened?
Today's #PuzzleForToday has been set by George Ferzoco teaches in the University of Bristol's Department of Religion and Theology
Click here for the answer


More fiendish brain-teasers and quizzes on BBC Radio...