Main content
7 signs you're a child of the rave era
24 May 2018 (updated July 2019)
BBC Radio 2 returns to Ibiza for a special edition of Rylan on Saturday (available to hear from 3pm, Saturday 6 July) - featuring Chicane, Sophie Ellis Bextor, CeCe Peniston and special mixes from Basement Jaxx, Jax Jones and Paul Oakenfold.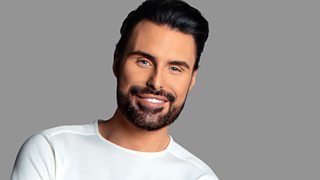 For a generation reared on the first wave of house, acid house and techno, the dance explosion left an indelible mark, even if they long ago packed away their smiley bandanas. Here are just a few telltale signs that you're still a raver at heart.
1. You hear a truck reversing and wait for the beat to drop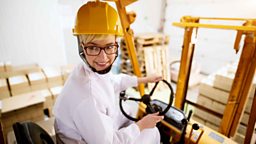 Let's not pretend anyone is so addled by the ghosts of clubbing past that they find themselves busting moves to any repetitive beep. But by the same token, should an item of electrical equipment, vehicle or washing machine emit the same noise to a precise rhythm often enough, it'll start to raise anticipation levels. The head is going to start nodding, the hands will involuntarily become lighter and maybe even head skywards... only to end in disappointment as that perfect beat fails to drop.
2. You still have a bit of a crush on the M25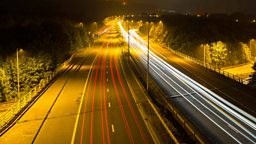 In the late 80s, before the advent of superclubs, going to raves was a dark art, closer in spirit to a treasure hunt than any other form of entertainment. Finding the party - which could be anywhere from a disused warehouse to a forgotten field - was as integral to the experience as getting the tickets. And the literal wheel around which rave culture span was London's perimeter motorway, the M25. It was so central to the techno experience that the band Orbital - based in Sevenoaks, just off junction 5 - named themselves after it. So there are bound to be a few hazy, glowing memories of certain key junctions and service stations for rave dads and techno mums stuck in traffic while driving to work.
3. You can't hear the word "acid" without mentally recalibrating it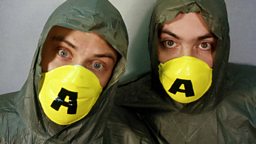 D Mob's We Call It Acieed was a No.3 hit in October 1988, coming just after The Second Summer of Love and right in the middle of increased tabloid interest in acid house and its potential adverse affects. It also mentally scarred a generation as to the correct way to pronounce the word "acid". Sure we all KNOW how to do it properly, but just as those dust-masks people use when sanding wood will always trigger memories of Altern-8 (see above) we also all know there's a fun alternative - involving a high-pitched squeal that lasts as long as breath will allow - that plays around at the back of the mind every time you hear the word.
4. You named one of your children Ibiza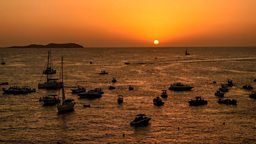 In the post-rave world there's an understandable fondness for names that seem to reflect something a little transcendent, perhaps a mystical search for enlightenment, such as India, Bodhi, Phaedra and so on, but there genuinely are many people walking the earth with Ibiza or Raver as a christian name. And Ayia (as in Napa) is pretty popular too. And while Pacha was already a name, there are precious few Shooms, as far as we can make out.
5. You still know all the words to Ebeneezer Goode
Ebeneezer Goode by The Shamen represents a particular moment in rave culture, it's two-fingered salute to anyone in society declaiming house and techno culture as being degenerate, with a provocative chorus based on a silly pun. And arguably, with the matiest of cockney rap lyrics about an inescapable rogue, it's a potential precursor to Blur's Parklife. Which would make it the accidental launchpad for what would become Britpop, the musical movement that sought to change pop culture back to a pre-rave guitar-based experience. Ravers loved it for cocking a snook and hated it for selling out the underground, and most other people just thought of it as a fun but annoying novelty song. But try starting off former club kids of a certain age with the song's opening line: "A great philosopher once wrote..." and see how far you get.
6. You know the difference between Chicago, techno, progressive and deep house, and why it matters.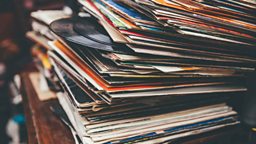 Subtle differences are the heart of expertise, and when your musical catnip of choice can be machine-tooled to perfect tempos, the differences between genres can be hair-splittingly fiddly for newcomers. But not you. You can still spot a balearic beat a mile off, parse the essential differences between progressive, diva and deep house, and may even, on occasion find yourself looking up more recent innovations such as complextro, fidget house and moombahton, just to keep up with the kids.
7. You're still raving, even now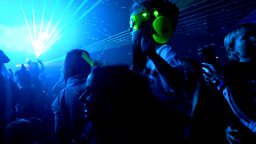 You don't have to be young to keep living for the weekend and saving up for the summer. There are tons of festival experiences that offer mixed-age raving that allow not only older people to relive their wildest nights out, but even share those experiences with their children, during daylight hours, with the opportunity to go and get an organic fruit smoothie afterwards. Those raver dummies have been replaced with real ones. And if you don't have kids, the international popularity of EDM means it's always just past midnight somewhere.