Main content
Hear brand-new Joy Orbison exclusively on Four Tet's Takeover with Caribou and Floating Points
In 1999, long before becoming Caribou, Dan Snaith visited the UK and met Kieran Hedben for the first time after seeing his band Fridge play.
Since that fateful gig the two have forged a friendship that has led to countless collaborations, remixes and wonderfully weird moments...
Sam Shepherd (Floating Points) & Kieran Hedben (Four Tet) played the monthly residencies at London's legendary club Plastic People for eight years together, playing a six-hour back-to-back set on its closing night in January 2015.
All three DJs are good friends who play music together "all the time, so this is pretty normal"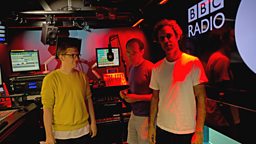 Floating Points, Caribou and Four Tet
Four Tet and Floating Points even appear to have matching jumpers
This isn't Four Tet's first takeover. Back in 2014 he joined Benji B for an in-depth chat and an exclusive-packed guest mix
There are some things that can only happen on Radio 1 and 1Xtra when you have Four Tet, Floating Points and Caribou on the Benji B show
Floating Points will get called out on his "love jams" and for "spraying aphrodisiacs on his wrists" when playing records
Ravi Shankar records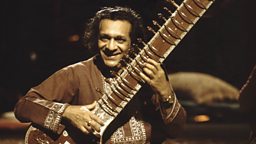 An exclusive new track from Joy Orbison
As well as exclusive tracks from Koreless and James Holden
...alongside a 1979 track recorded in a Virginia prison
And a compulsary pan pipes section to the show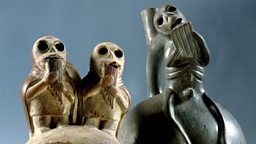 The trio's upcoming Brixton Academy gig in October with Pearson Sound, Joy Orbison, Ben UFO and Pangaea sold out in THREE minutes.
Anyone who didn't get a ticket: dry your eyes and soothe your FOMO by listening to some soulful, blissed out and heavy tunes on Four Tet's takeover of Benji B's show.