Main content
How we can hold on to those we've lost
Just as death goes hand in hand with life, grief is an inevitable and necessary process that we must all go through in order to heal when someone that we love is taken from us.
We might feel a pressure to "let go" or "move on", but although closure and acceptance are one part of the process, healthy grief doesn't have to mean cutting ties or putting a lid on things. It can be about finding and nurturing a different path and keeping a loved one's memory alive in whatever way feels right.
What is grief?
Grief is a very natural, human response to loss. It's an often-overwhelming feeling of pain or emptiness that we experience when someone we love is taken away from us. Grief isn't just sadness. It can take the form of many unexpected emotions from shock to guilt, anger and disbelief.
I did not know the work of mourning is like carrying a bag of cement up a mountain at night… Look closely and you will see almost everyone carrying bags of cement on their shoulders. That's why it takes courage to get out of bed in the morning and climb into the day.

Edward Hirsch, poet
Grief can also affect us physically: it can be difficult to sleep, eat or concentrate on even the simplest of tasks. Just getting out of bed in the morning and through the day can seem like an insurmountable challenge.
How can you live with grief?
You can't shut the door on grief and expect it to disappear. Suppressing it, ignoring it and pushing it down inside will only create a hard knot within you that will need untying in the future and that may start to unravel when you least expect it, causing you distress.
For real healing, it is important to face your grief and actively deal with it. Allowing yourself to feel sad and to cry doesn't mean you are weak. Crying, sobbing – even wailing – allows us to expel our pain so we can heal. However, we all experience and cope with grief in different ways so don't be alarmed if the tears don't flow – there is no right or wrong way to feel or act.
Grief can bring you closer to the other people in your life
Don't be afraid to show vulnerability and let the people around you know that you are suffering. You don't need to protect your family or friends by putting on a brave face. Loss – and being open and honest about the pain it has caused – can actually bring us closer to the people who are still in our lives. Grief is a deeply personal pain and experience but it doesn't need to be borne alone.
How to keep lost loved ones close
Many people find that the pain of grief is not lessened by denying thoughts of that person, but by actively finding ways to feel close to them. Eventually, the physical aching and pain caused by the love of a lost one will subside. But our memories of that person and the times we shared can stay with us forever.
If you feel like you want to fill them in on your day, share some news (big or small) or have a moan about how much they are missed, then do. It might be from the bath, a park bench or while strolling through the supermarket – there's no right or wrong time or place. Talking to them, out loud or in your head, might help you feel closer to them.
Writer Tania Hershman on the word 'beloved' and commemorating single people when they die.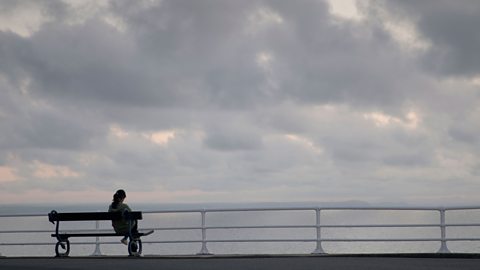 David Schneider talks to Palliative Care consultant Kathryn Mannix about the process.
If saying it out loud doesn't sit comfortably with you then try writing a letter. We don't always have the chance to say goodbye to someone before they die and that can leave an enormous, residual sense of guilt and regret. A letter allows you to air anything that was left unsaid. It also means you have a record of your grief to look back on, which might show you just how far you've come in the months and years ahead.
A man is not dead while his name is still spoken.

Terry Pratchett, author
Share memories with the other people who knew and loved them and collect new memories and stories that you may have never heard before. Then, if someone you're close to never had the chance to meet them or spend enough time with them before they died – share the stories again. We can tell grandchildren about the grandparent they never met, or a new partner all about a person who has died and the ways in which the loss has shaped us.
And keep mementos of that person: a happy photo of the two of you together, or a ring or necklace that belonged to them that gives you something to physically hold when times are tough. It can be hard to throw away someone's clothing after they die, but it can be equally painful to hold on to it. One solution is to use the fabric to make a beautiful, colourful patchwork quilt – full of memories of that person.
And on the anniversary of their death or birthday, or another significant day, light a candle. Other family members or friends doing it too can create a huge feeling of solidarity, strength and hope.
Ways to remember a loved one
Talk to them
Write them a letter
Keep a photo of them with you
Start a charity or a trust in their name
Make a memorial bench
Plant a tree
Wear a piece of their jewellery
Take a trip to somewhere that they loved
Light a candle
Cook their favourite meal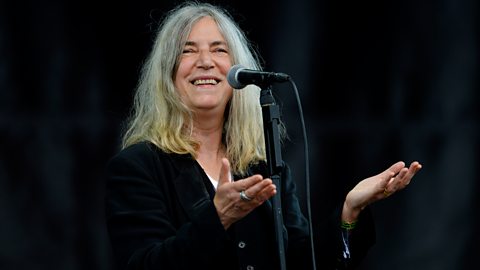 Patti Smith talks about losing her husband and her brother and how she coped afterwards.
Writer Michael Rosen explores the language of bereavement and grief.

Writer Tania Hershman on the word 'beloved' and commemorating single people when they die.