Main content
Aretha Franklin's influence on hip-hop in 10 essential tracks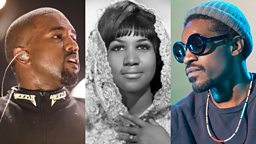 By Al Horner, 20 August 2018
When Aretha Franklin passed away last week at the age of 76, tributes poured in from artists across the entire musical spectrum. From Adele to Missy Elliott, the breadth of tributes showed the massive influence that the Queen of Soul's gospel-inspired odes to life and love has had on all styles of modern music.
Hip-hop and R&B are no different. Both Franklin's message and melodies have been vital sources of influence for 1Xtra favourites over the years, inspired by her work for the rights of African-Americans (her songs became anthems of the civil rights movement, leading to her performing at close friend Martin Luther King's funeral) and sample-friendly soul sound. The result has been several memorable samples and homages from some of hip-hop's biggest and best.
1Xtra's Trevor Nelson paid homage at the weekend, too, airing a special Aretha Franklin mini-mix. Listen below and hear the entire show on demand.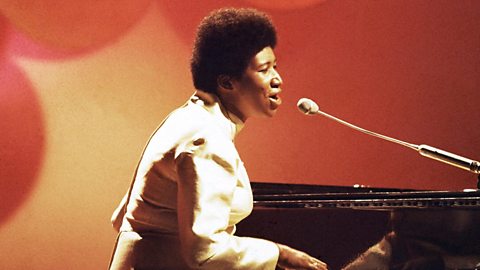 Trevor serves up an Aretha Franklin mix featuring tracks from her remarkable career.
To pay R.E.S.P.E.C.T to the late icon, here are 10 great Aretha samples in hip-hop that show the great impact Franklin had on the genre.
Kanye West - School Spirit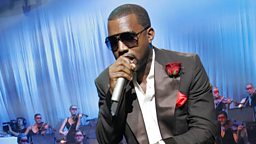 Samples: Spirit In The Dark
Kanye West's fascination with Aretha makes sense: her boundary-breaking and persistence in the face of racism and adversity, infiltrating pop at a time when black women were seldom visible in the charts, is something Kanye has long emulated in his own career.
The Chicago rapper's most pronounced moment of Franklin worship came on his 2004 debut The College Dropout, repurposing the passionate piano and towering vocals of Spirit In The Dark for a punchy recollection of Ye's education experience.
Aretha personally granted permission for Kanye to use the sample on one condition: no swearing. Which is why it's the only song on the album with its naughty words obscured.
Fugees - Some Seek Stardom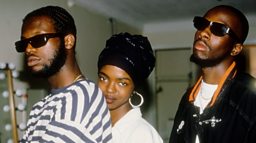 Samples: Bridge Over Troubled Water
Aretha Franklin's influence on Ms Lauryn Hill runs deep. On Some Seek Stardom, a highlight from the Fugees' 1994 debut album, Hill channelled the spirit and soulfulness of Aretha.
By 1998, Franklin had been alerted to her heir by that Bridge Over Troubled Water-sampling track, enlisting the Fugee for A Rose Is Still a Rose, a single written by Hill and performed by Franklin that saw the pair entwine for four magical minutes.
Jay-Z - In My Lifetime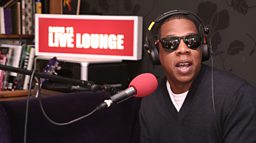 Samples: Oh Baby
When news first surfaced that Franklin was "gravely ill" prior to her death, Jay-Z and Beyoncé led a singalong of R.E.S.P.E.C.T in Detroit, the city where Aretha grew up, at a show the pair dedicated to the superstar.
This wasn't the first time Jay had shown his appreciation for Franklin's inimitable talent: his 1995 single In My Lifetime question the meaning of life over a chopped sample from her 1974 B-side Oh Baby, taking the symphonic emotion of Aretha's ballad and layering it with existential lines about success and excess.
OutKast - Jazzy Belle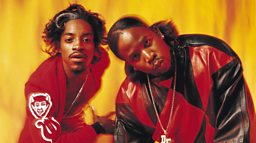 Samples: Rock Steady
The nod to Franklin on OutKast's ATLiens may be exactly that - a nod rather than an overt homage to the soul queen, throwing a vocal from her 1974 track Rock Steady into the sound-collage chaos of that album's Jazzy Belle - but don't underestimate the connection between Aretha and André 3000.
The pair worked together on her 2014 covers album, ...Sings the Great Diva Classics, and shared a friendship that stemmed from this fun, frantic moment of space-rap delirium.
Dr. Dre - Rat-Tat-Tat-Ta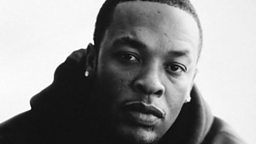 Samples: Rock Steady
The same scratched shout of "rock!" that appeared on the OutKast track above was earlier sampled by Dr. Dre for The Chronic's Rat-Tat-Tat-Ta, parachuting Franklin's vocal into a slinking G-funk fury of a track.
When it comes to soul heroes sampled by the N.W.A master, Aretha is in good company: tracks by Leon Haywood and Soul Mann and The Brothers have all likewise been reimagined by Dre across his four-decade career.
Roxanne Shante - Pay Back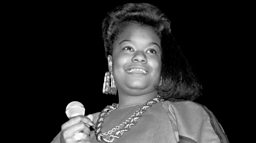 Samples: Rock Steady
Queens-born Roxanne Shanté led the way for many female rappers that have followed her, and her 1987 track Pay Back is another to make brilliant use of – you guessed it – Franklin's Rock Steady.
It's easy to understand what drew Shanté to Franklin's music on an emotional level too. Their lives had a similar running theme: both were teen stars and had to navigate male-driven music industries armed only with their resilience and enormous talent.
As for Shanté, she may not be under-appreciated for much longer. A new biopic, starring the likes of Oscar winner Mahershala Ali and titled Roxanne Roxanne, was recently released.
Public Enemy - Revolutionary Generation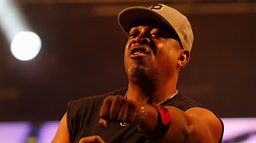 Samples: R.E.S.P.E.C.T
Public Enemy's Fear of a Black Planet album standout Revolutionary Generation meshed many samples into its knot of noise: Musical Youth's reggae classic Pass The Dutchie, Ain't We Funkin' Now by The Brothers Johnson, Run‐D.M.C.'s Peter Piper and more.
A quick jolt of Aretha's R.E.S.P.E.C.T fits in both musically and thematically: the song is a call-to-arms for new waves of politically-active young people to shake up the system, to the soundtrack of musical revolutionaries before them. Franklin more than fit that bill.
Cam'ron - Daydreaming
Samples: Day Dreaming
Franklin's Daydreaming was a love song of the purest sort: a floaty fantasy of soulful piano and luscious harmonies that captured the all-consuming nature of a new crush.
Updating that song's sense of romance for a post-millennium hip-hop audience, Cam'ron's Kanye-produced 2002 hit threw a glossy beat beneath a sample of Aretha's original, helping his Come Home with Me album to number two in the US, the cult rapper's highest chart record to date.
A Tribe Called Quest - Show Business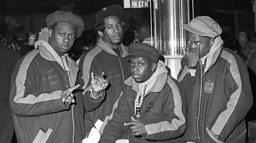 Samples: Rock Steady
Another Rock Steady sample, this time gnarled into a distorted, down-tuned scream and threaded throughout the entirety of this A Tribe Called Quest hard-hitter.
The "rock!" yell from Franklin's track punctuates forceful rhymes from Q-Tip, the late Phife Dawg and co on top of a track that also borrows from one of Aretha's collaborators across her glittering career – one James Brown.
Alicia Keys - Lovin' U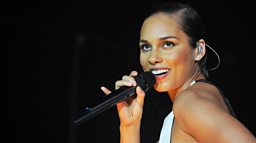 Samples: (You Make Me Feel Like) A Natural Woman
Although technically not hip-hop, we couldn't overlook this beautiful Aretha homage from Alicia Keys.
The artist has always worn her appreciation for Franklin proudly on her sleeve: on her 2001 breakthrough Songs In A Minor, the then-rising soul prodigy borrowed backing vocals from Aretha's classic Carole King cover ...Natural Woman, interlacing "oohs" from that 1967 smash into her own tale of the transformative power of love.
After Franklin's death, Keys' relationship with that song came full circle: last week covering the original in full.