Main content
Alasdair Gray at 80: Under the Helmet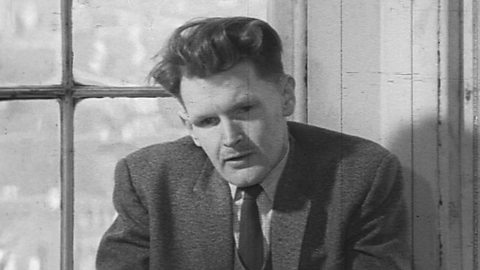 In October 1964 BBC broadcast Under the Helmet, a documentary about Alasdair Gray's work.
To celebrate the 80th Birthday of Alasdair Gray on 28 December 2014, BBC Arts presents Robert Kitts' documentary on the influential Scots artist and writer. Available in its entirety for the first time since 1964, Under the Helmet was originally listed in the Radio Times as:
An unfinished portrait of Alasdair Gray, painter and writer of Glasgow
'I am a chorus in search of a tragedy, a raker of middens in the industrial North.
I am a genius in an obscure line of business. Try me a little.
I may have something you can use.'