Main content
Neil Gaiman: My three favourite science fiction novels
21 May 2018
Neil Gaiman is the author of the Sandman comics, as well as novels including Neverwhere, Stardust and American Gods. With a film adaptation of his story How to Talk to Girls at Parties in UK cinemas, he shares the science fiction that has inspired him.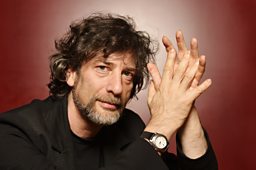 Photo by Ulf Andersen/Getty Images
Neuromancer by William Gibson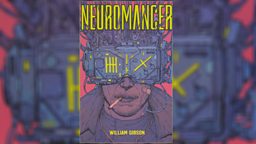 Neuromancer, first published in 1984, is one of the defining cyberpunk novels and went on to influence films including The Matrix series. It was also the first novel to win the three top prizes for science fiction writing: the Nebula, Philip K Dick and Hugo awards.
Gaiman says: "It was Bill Gibson's first novel. He's become a much more accomplished novelist since - he's done some amazing things - but Neuromancer set a kind of template. It was the first great cyberpunk novel. It was the first time I actually felt like a future was being described that I understood. It's dated terribly in some ways, and not at all in others. There's a point in the first chapter where someone has stolen 3MB of RAM. And well, what would you do with 3MB of RAM? It's not even a whole song! But back then, it seemed an impossibly huge amount."
For more information on William Gibson visit his website.
The Left Hand of Darkness by Ursula K Le Guin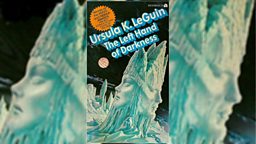 Le Guin's The Left Hand of Darkness won her international acclaim when it was published in 1969. Set in an icy and wintry planet where gender is fluid, her novel established her as one of the great science fiction writers.
Gaiman says: "It's a giant thought experiment that's also a cracking good read about gender. A representative from an Earth-like planet comes to a world in which human beings are all of the same gender, except for a few days each month when you become one gender and your partner becomes the other gender. So it allows you to have a king that is pregnant. I remember reading it aged ten or eleven and it rewired me inside of my head."
Le Guin died in January 2018, aged 88. She discussed her life and work with Naomi Alderman on BBC Radio 4 in 2015.
The Shadow of the Torturer by Gene Wolfe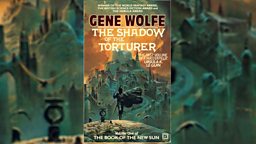 The Shadow of the Torturer is the first novel in the The Book of the New Sun series. It is set when the earth is old and the sun is dying. The book, which was published in 1980, also counts George RR Martin and Ursula K Le Guin among its fans.
Gaiman says: "Gene Wolfe just turned 87 the other week. He's one of the finest writers of science fiction. This is a far future fantasy about a torturer who is also a Christ-like figure, who eventually becomes Emperor of the world. It's so far in the future that our age is the earliest distant myth of time, and we realise that these giant sunken towers that people live in are abandoned spaceships. It's set at the end of things - the sun is dying, everything is dying, and it's glorious."
Read more on Gene Wolfe by Neil Gaiman here.