Main content
Peaks And Troughs by Nick Perry
About the Book
At the dawn of 1970, Nick Perry, his young family, and his brother Jack set off from London seeking a life of self-sufficiency in the wild hills of North Wales. Arriving in the farmhouse, they find a note from the previous owner, which is part benediction and part warning: 'These hills, so long a part of my life, are now yours to farm. I wish you well and good luck making a living from this land. P.S. Beware of your neighbours.'
A series of battles lies in store for the novice farmers. In pursuit of their dream they must contend with the elements, weather the dire forebodings of doubtful accountants, put up with a gaggle of recalcitrant geese, and rub along with neighbours who sometimes appear as harsh and unforgiving as the landscape.
A congenial and accomplished storyteller, Perry draws the reader with him as he navigates rookie mistakes and his neighbours' suspicion of incomers with an engaging wry humour. He recounts, perceptively, his nagging self-doubt and the responsibility he feels for everyone on the farm as, time and again, they near breaking point.
Days end horizontal on the sofa with a favourite track on the turntable. Perhaps the star player in this drama of birth, death, disappointment, recovery, and hope is not a human.Rattlerow King David the 57th is the prize boar whose unrelenting sex drive literally saves Nick's bacon. Perry's depiction of his relationship with 'Dave' is brimful of heartwarming admiration and respect.
Peaks and Troughs tells the story of the early days of organic farming, before its produce became mainstream. Through all the highs and lows, Perry never loses his belief that the future of farming lies in methods that are sympathetic to the earth and the animals in his care.
About the Author
Nick Perry spent his childhood in Dorset, out in the countryside daydreaming most of the time.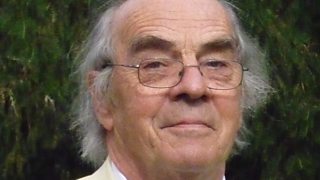 He worked in London for ATV Television before travelling around Europe and returning to the city, moving from job to job. Having inherited some money, he impulsively bought a hill farm in North Wales and farmed it organically in the 1970s.
He now lives with his wife Arabella in the Wiltshire countryside where he spends his time writing, walking and listening to classical music.