Main content
Monsters ink: MR James ghost stories reborn as comic
31 October 2016
The terrifying tales of MR James live on in a chilling new graphic novel by John Reppion and Leah Moore. How did they go about turning his spooky stories into comic art? And how did this Victorian author come to define the ghost story as we know it?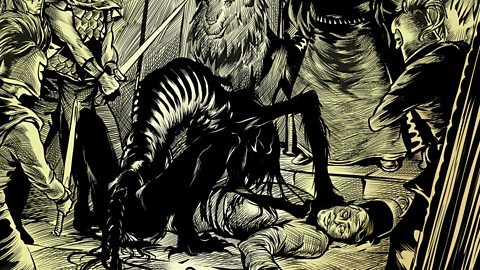 John Reppion and Leah Moore discuss their book, Ghost Stories of an Antiquary.
About the book
In Ghost Stories of an Antiquary, Liverpool-based writers John Reppion and Leah Moore have reimagined four chilling tales by MR James, master of the English ghost story, to coincide with the 80th anniversary of his death. Their adaptation of James's classic text is brought to life by four different artists.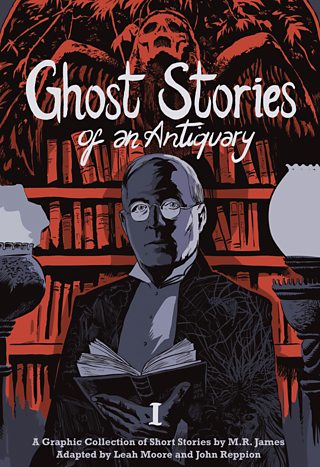 Canon Alberic's Scrap-Book, illustrated by Spanish artist Aneke, tells of an English tourist who, on a visit to a French cathedral, buys an ancient manuscript containing a mysterious and demonic illustration that isn't confined to the page.
Lost Hearts, drawn by London-based Kit Buss, recounts the tale of an orphan who is sent to stay with his elderly cousin, an alchemist obsessed with his own immortality.
In The Mezzotint, with art by Lebanese illustrator Fouad Mezher, a university museum curator acquires a print that seems to change with every subsequent viewing.
And in The Ash-Tree, drawn by Edinburgh-based Alisdair Wood, Sir Richard Castrington inherits a country seat that has been cursed since the times of his ancestors. The rumours of witchcraft seem to emanate from an ancient ash tree.
Reppion and Moore - the daughter of Watchmen and V for Vendetta author Alan Moore - have previously collaborated on Doctor Who: The Whispering Gallery, The Trial of Sherlock Holmes, and an adaptation of HP Lovecraft's The Shadow Over Innsmouth.
Ghost Stories of an Antiquary Vol. 1 is available now, published by SelfMadeHero. With thanks to the Lakes International Comic Art Festival.
About MR James
MR James (1862-1936) has influenced countless writers, from Ruth Rendell to Neil Gaiman. His supernatural tales were intended to be read aloud, making them popular Christmas ghost stories.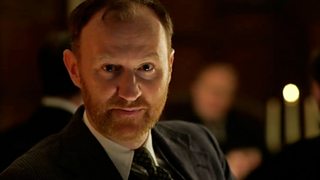 James was the subject of BBC Two's MR James: Ghost Writer in 2013. In the clip above, presenter Mark Gatiss visits the cathedral at St Bertrand de Comminges where James set his first ghost story. And below, Robert Lloyd Parry reads extracts from James's most chilling stories.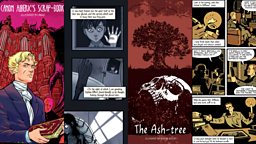 Artwork from Ghost Stories for an Antiquary by Aneke, Kit Buss, Alisdair Wood and Fouad Mezher
Arts highlights on BBC iPlayer
Watch 12 mesmerising performances from Dancing Nation, a sampler of UK dance in all its forms.

Chizzy Akudolu presents a new collection of dramatic short films.

The Oscar-nominated actress gives a singing masterclass.