Main content
Fair faa ye!
Welcome to Ulster-Scots on BBC NI
BBC Northern Ireland's Ulster-Scots content from radio, television and online
The Jimmy Kennedy Songbook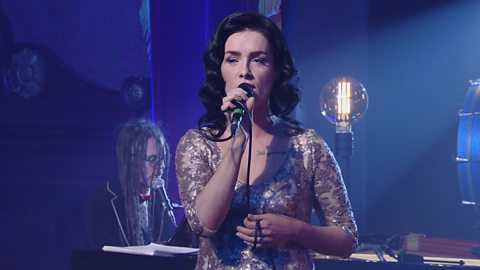 MayKay and Duke Special perform one of the most famous children's songs ever written.
From the Ulster-Scots Archive
On Radio Ulster
Available episodes of the weekly Ulster-Scots magazine programme, with Helen Mark and friends.
iPlayer Collection
You can now find the best of our Ulster-Scots television programmes in our iPlayer collection