Main content
BBC Radio 2 Young Folk Award 2017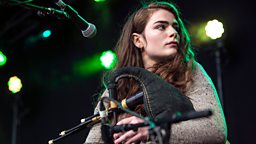 Brìghde Chaimbeul, last year's winner of the Young Folk Awards
**The application window has now closed**
The Young Folk Award is Radio 2's annual search for the UK's most promising players of folk music.
We're looking for musicians, singers and songwriters who play folk, roots or acoustic music of any kind.
The contest is open to soloists, duos and groups aged between 16 and 21. You must be resident in the UK, the Isle of Man or the Channel Islands.
Based on the initial entries, ten acts will be invited to attend a residential weekend in Kendal during January 2017. The ten acts will work with our mentors, Nancy Kerr and James Fagan, and perform in a public concert. Based on this concert, four nominees will be chosen for the 2017 BBC Radio 2 Young Folk Award.
Artists who have previously taken part in the Young Folk Award include Blair Dunlop, Wildwood Kin, Bella Hardy, Megan Henwood, Jim Moray, Adam Holmes, Mischa Macpherson, Jarlath Henderson, Greg Russell and Ciaran Algar.
Pictured: last year's winner Brìghde Chaimbeul. Photo by Carl Batson.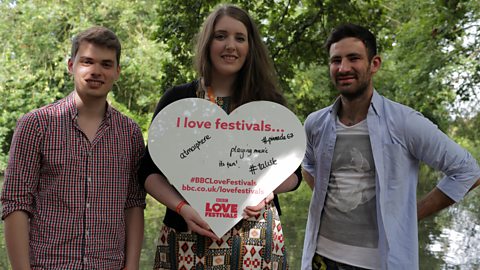 Talisk talk to Love Festivals backstage about BBC Radio 2 Young Folk Award.
BBC Music's talent schemes give thousands of new musicians the platform they deserve