Main content
The Firebird – suite (1911) (Finale) by Igor Stravinsky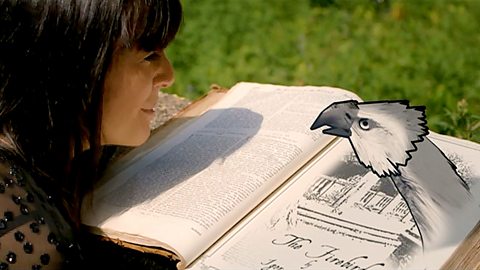 Learn the story behind Stravinsky's Firebird in this beautiful clip with animation.
Igor Stravinsky was a Russian composer, pianist and conductor. He became internationally famous when his ballet The Firebird was premiered in Paris in 1910. Stravinsky was so proud of his composition that he later made it into an orchestral suite for performance in the concert hall without dancers.
Stravinsky's piece is based on a Russian folk tale about a magical glowing bird that Prince Ivan is searching for. The firebird is imprisoned in a castle with a beautiful princess. Ivan rescues the bird and the princess but then his own sister poisons him and the princess. Luckily the firebird flies to the fountain of youth and with magic water brings Prince Ivan and his beloved princess back to life.
Listen out for: The serene horn solo at the beginning then the harps come in. Gradually all of the instruments come in and the piece gets louder and louder. A great finale for a ballet because the audience leave with the music ringing in their ears.

Watch the introduction film at the top of the page then starting exploring the music:
Watch the full performance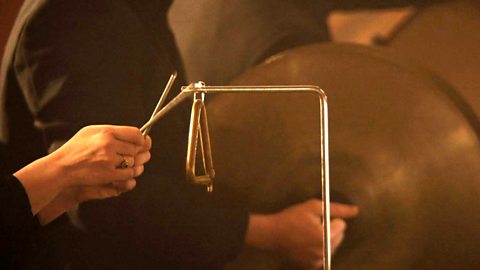 Watch a full orchestral performance of Stravinsky's piece.
About the composer
IGOR STRAVINSKY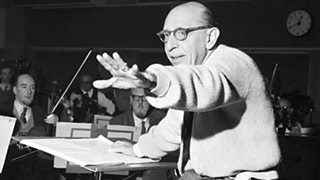 BORN: 1882 / DIED: 1971 / NATIONALITY: Russian
Igor Stravinsky was born in Russia in 1882. His dad was a singer with the St Petersburg Opera and from a very young age Igor knew he wanted to be a musician when he grew up. Stravinsky in fact grew up to be one of the most important and influential composers of the 20th Century. He was also a bit of a musical chameleon, changing his musical style every few years to fit each new challenge. He first became famous in Paris in the 1910s writing vivid and exciting ballets, one of which caused a full-scale riot in the audience on opening night and catapulted him to fame. Later in his life he wrote music that sounded like it had come from centuries before (neo-classical) and at the end of his life in 1971 he was in Hollywood, writing the occasional film score in between living the life of a celebrity. Stravinsky's unique sound changed music forever and his early Parisian ballets still inspire younger musicians.