Main content
Ticket Use Terms and Conditions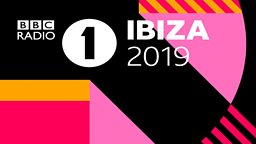 Looking forward to joining Radio 1 out in Ibiza? Please make sure you read the full terms and conditions below before heading to the event.

Tickets are issued on behalf of the BBC / the Event Organiser and are subject to the terms and conditions indicated here and / or displayed on the premises. The use of the ticket signifies agreement to the following conditions:
1 | Tickets are €25 each plus there is a €2.50 booking fee per ticket charged by the third party ticketing agent.
2 | Customers can purchase no more than 4 tickets per event – please be aware that this will be checked and multiple purchases will be cancelled.
3 | Tickets will be despatched to you electronically only. These will be print at home/mobile ticket.
4 | You will need to create an account with Ticket Arena to complete the checkout process and purchase tickets. Please visit Ticket Arena's Terms and Conditions.
5 | The event is strictly for people aged 18 and over. Proof of age will be requested upon entry. Acceptable forms of ID are a valid passport or valid EU photo card driving licence. Please make sure you bring photographic ID with you.
6 | The last entry to the event is 10pm.
7 | The BBC will not pay for any travel costs to and from the show.
8 | The BBC reserves the right to cancel this event at any stage, if deemed necessary in its opinion, and if circumstances arise outside of its control. We also reserve the right to alter or change the programme and line-up without prior notification.
9 | Should the event be cancelled or line-up changed, the BBC or the venue will not be liable for the payment of any compensation or for any loss of money and/or expenses incurred in travelling to the venue. In the event of cancellation of the entire event only the face value of the ticket will be refunded via the ticket agent the tickets were purchased through.
10 | The BBC via the ticket supplier will use your contact details to email you about key messages relating to the event only. Please visit the BBC's Privacy & Cookies Policy for more information.
11 | Any personal data customers provide as part of the purchase of tickets for BBC Radio 1 in Ibiza and 1Xtra Summer in Ibiza is collected and retained by the BBC appointed ticket agent for this event; Ticket Arena. Ticket Arena is the data Controller and Processor for this event and will collect and retain personal data of the members of public who have purchased tickets in accordance with their terms and conditions.
12 |Tickets may not be re-sold, traded, or offered for sale; and may not be used as a prize or for any other promotional or trade purpose by any organisation except the BBC. Each ticket carries an individual security bar code. Sale or attempted sale is grounds for seizure or cancellation and those trying to use resold or cancelled tickets will be refused entry into the venue.
13 | The show will be broadcast live on BBC Radio 1Xtra and BBC Radio 1. Ticket holders give their express consent to the use of their actual or simulated likeness in connection with the production, exhibition, advertising or exploitation of any film, video, photography and / or audio recording of this event and / or any element thereof in any / all media throughout the world. They also agree to being filmed by police or security staff for the purposes of helping ensure the security of customers and preventing crime.
14 | Alcohol will be on sale in the venue, however if you look under 21 please do not be offended if we ask you for proof of age - the only forms of ID acceptable will be a photo driving licence or a passport. Security patrols will also operate around the venue to prevent anybody under the age of 18 attempting to consume alcohol.
15 | The venue reserve the right to refuse anyone entry to the venue at their discretion and any person who fails to comply with instructions from a steward or other person acting on behalf of the venue may be ejected. In addition anyone found to be causing damage to the venue, the venue infrastructure, causing harm to any other person on site, behaving in an illegal, anti-social or aggressive manner, appearing to be under the influence of drugs or in breach of these conditions will be ejected and may be reported to the police.
16 | The organisers reserve the right to search all persons and personal property and refuse admission to, or eject from, the venue, any person who refuses to be searched by a steward or other person acting on their behalf. The following articles are not permitted within the venue - chairs, knives, fireworks, smoke canisters, flares, weapons, dangerous or hazardous items, laser devices, glass vessels, cans, poles, and any article that might be used as a weapon and / or compromise public safety.
17 | No food or alcohol is permitted to be taken into the venue and no drinking of alcohol in the queue. Strictly no illegal substances will be permitted.
18 | Warning – prolonged exposure to loud noise may cause damage to your hearing. Smoke effects, strobe lighting, lasers and loud noises may be used at this event.
19 | Unauthorised professional photography or use of professional recording equipment is prohibited and zoom lenses, audio visual or cinematographic devices will not be permitted on site.
20 | Ibiza Rocks reserves the right of admission refusal at all times.
21 | Re-admission will not be permitted once you have left the venue.