Main content
Meat dress to Mary Queen of Scots: Linder's punk period drama
26 April 2018
Linder is known for her audacious feminist art, such as the cover of Buzzcocks single Orgasm Addict, and performing in a Meat Dress long before Lady Gaga. With her new work at Glasgow International Festival, she brings her punk perspective to the beloved British costume drama.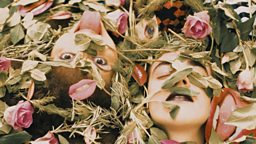 Linder, Bower of Bliss, Glasgow Women's Library, 2018 | Cinematographer: Fatosh Olgacher
Linder Sterling (known as simply Linder) is known for taking found objects and collaging them into bold new imagery. For her latest exhibition, the punk feminist artist is remixing history itself.
I was interested in doing as Federico Fellini suggested: treat history as a science fiction, not a costume drama.

Linder
Opening the Glasgow International Festival of Visual Arts, Linder's new work at Glasgow Women's Library consists of a flag for the building's facade, and an accompanying film, Bower of Bliss.
Filmed on location at Chatsworth House, where she has been artist-in-residence for the last six months, the film is set in the 16th century and presents the story of Mary Queen of Scots' time held prisoner at the regal home, as well as her complex relationship with the Lady of the house, Bess of Hardwick.
"You can't not shoot a good photograph of Chatsworth," says Linder. "Wherever you point a lens, you're going to get something pretty extraordinary. Although I would argue that the British stately home is often filmed and photographed in quite dull conventional ways.
"I was really interested in seeing if one could do as Federico Fellini suggested and treat history as a science fiction, and not make the attempt as costume drama."
So in Linder's dreamlike take on aristocratic history, everyone wears flamboyant outfits by fashion designer Louise Gray. Mary becomes a joyous Northern Soul dancer, while Bess leafs through the Germaine Greer edition of Oz Magazine from 1970 – a formative feminist publication for Linder.
It's also the source of the film's title, as 'bower of bliss' was included in that issue's thousand-strong list of medieval slang words for vagina.
More from Glasgow International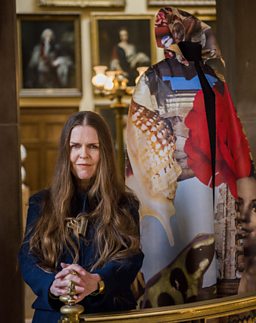 Linder at Chatsworth House during her residency, 2018 | Courtesy of Chatsworth House Trust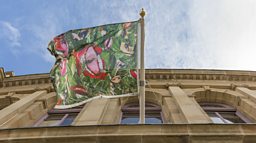 Linder, Bower of Bliss, Glasgow Women's Library, 2018 | Photo: Suzanne Heffron
It was in the wake of magazines like Germaine Greer's Oz that Linder first began making her mark as an artist, where she was a key figure of the Manchester punk scene in the late 1970s.
She is said to be the subject of Cemetery Gates by Morrissey, with whom she became close friends. Linder once took an intimate series of photographs of him on tour, some of which were used for his album covers.
But it is her use of female pornography juxtaposed with domestic images that has become her signature style. Her cover for the Buzzcocks single Orgasm Addict has become one of her most celebrated pieces, highlighting, as Linder puts it, "the absurdity of how women are supposed to be seen in the home".
From 1976-77 Linder produced several photomontages using images of female nudity, but as time went on she began to put herself in front of the camera, rather than anonymous women. With everyone else she knew in Manchester at the time 'making noise', she went on to form her own band Ludus, and this is what led to perhaps her most controversial work to date – the meat dress.
Ludus were invited to play at the Haçienda nightclub in Manchester, which she admits to having a love/hate relationship with. At the time, she explains, the Haçienda was known to run porn films on certain nights, and the vegetarian singer also objected to the club serving meat.
However, the core of the idea came from the Bucks Fizz performance in the 1981 Eurovision Song Contest, in which the male band members ripped off the skirts of the female members on stage. Disgusted, Linder planned her revenge.
To set the stage for her 'triple-protest', Ludus had the tables decorated with red stained tampons, and though swiftly removed, the main event was still to come.
Linder took to the stage in a dress with a meat bodice created from discarded entrails and giblets from a local restaurant. As the show reached its climax, she tore off her skirt to reveal a large strap-on sex toy to the shock of the audience.
This was decades before Lady Gaga donned her own meat dress at the 2010 MTV Awards. She has not acknowledged Linder as any inspiration on her, which Linder puts down to the fact that, in her opinion, "contemporary pop artists are so insecure that they dare not name influences".
The refusal to acknowledge history in your influences is something that Linder cannot be accused of. She is open about the women who have inspired her, and that is the driving force behind the exhibition, in which her personal copy of Oz magazine sits alongside research into the lives of Mary Queen of Scots and Bess of Hardwick.
Orgasm Addict record sleeve | United Artists, 1977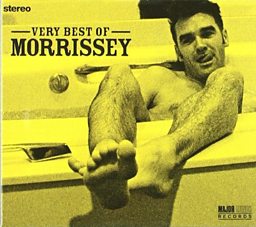 Very Best of Morrissey album cover (2011, EMI). Photograph by Linder.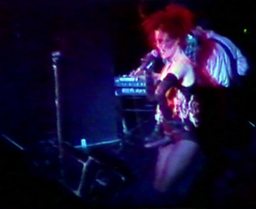 Linder performs with Ludus in a dress made of meat in protest of Manchester nightclub the Hacienda in 1982 | Image courtesy of Linder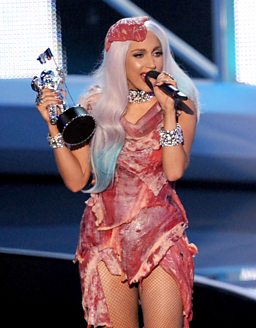 Lady Gaga at the 2010 MTV Video Awards Show. Photo by Kevin Winter | Getty Images.
The film itself is installed in the entryway to the Glasgow Women's Library. Linder's intention for her film was for it to act as a buffer between the modern world and the space inside. She says: "I imagined women arriving at the library with their heads full of too many thoughts as they first crossed the threshold. I wanted the footage to be slower than the contemporary pace of life; a decompression chamber of sorts between the external world and the rich interior of the library."
The flag references her earlier collage work from 1976 featuring a salad "cut out from a cookery magazine" with women's eyes and mouths superimposed on it. The new work updates this premise with herbs she found at Chatsworth House.
She explains: "I was thinking about that 1976 photomontage, and I was walking through the kitchen gardens at Chatsworth one day and saw this incredible abundance of herbs.
"I was musing upon the fact that Mary Queen of Scots would have walked the very same earth that I walked upon, and I just gathered all the herbs I could find and began to lay them out under a camera lens.
"So the flag is a photograph of an assembly of herbs, and cut-out lips and mouths. For me it was a very new way of working and I loved it."
Not only is the presence of mouths a direct reference to her own work, they also tie into a series of anti-Suffragette postcards that also influenced the film, in which women campaigning for the vote are portrayed with snakes for tongues or being muzzled.
A selection of these postcards can be seen in the lobby of the Glasgow Women's Library alongside the film.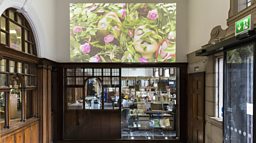 Linder, Bower of Bliss, Glasgow Women's Library, 2018 | Photo: Suzanne Heffron
Linder's Bower of Bliss: Flag and Film runs at the Glasgow Women's Library until 7 May 2018. More information on the Glasgow International Festival can be found here.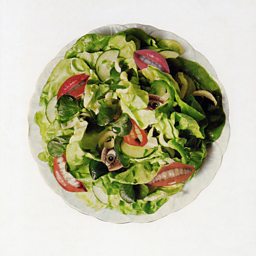 Linder Untitled, 1977, Collage on paper. © Linder Sterling. Courtesy the artist and Stuart Shave | Modern Art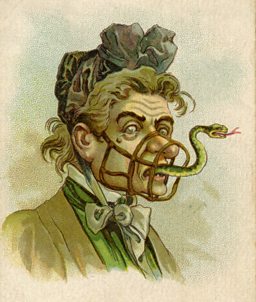 Anti-Suffrage postcard from GWL collection | Photo: Suzanne Heffron
Latest from BBC Arts
Is the British comedy film series the perfect case study in changing tastes in cinema, culture and humour?