Main content
How to Watch & Listen
Do not miss a thing! Here are the best ways to enjoy Teen Awards 2016
1) Your virtual backstage pass is on Radio 1's social channels
Catch up with all the backstage gossip on our social media: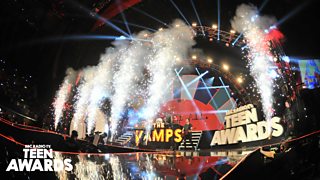 Snapchat: BBCR1
Our social media has all the news, online exclusives and backstage banter.

2) Watch the highlights on CBBC
Catch up on CBBC as Paddy, Matt and Lauren go access all areas with all the biggest moments from this year's show plus exclusive interviews with the winners and celebs.


3) Watch again and again!
You can relive the whole thing again on the Teen Awards site and on BBC iPlayer until 22nd November 2016.
We have live tracks to watch on the Teen Awards site and on Radio 1's YouTube Channel