Main content
Draw Your Album: Michael Kiwanuka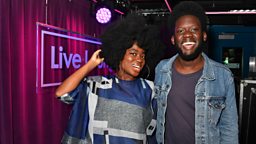 After delivering a hypnotic performance, we of course coerced him into trying his hand at Draw Your Album.
It was clear from the beginning that Michael was something of a perfectionist, as he attempted to visually recreate his UK number 1 album, Love & Hate.
And so the challenge began...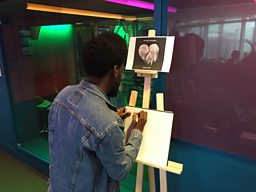 He was PROPERLY getting into it...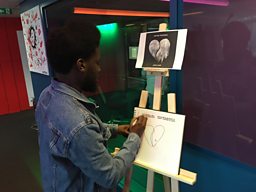 Such a perfectionist - the tension was unbearable...
Michael only then went and tried to shade the ENTIRE THING in. It was a go big or go home kinda deal.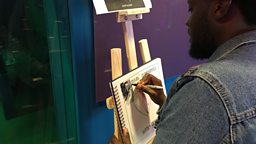 BUT DISASTER LOOMED! The black pen was on its way out, so he reluctantly conceded defeat.
Luckily there was enough ink left for him to sign it, which was also done with meticulous precision...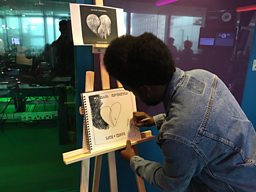 Imagine, if you will, what the finished thing would have looked like. Still a pretty decent attempt, eh?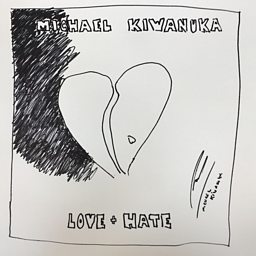 And just like that, his work was (half) complete. We could imagine it would've looked pretty epic had we had another six felt pens to hand.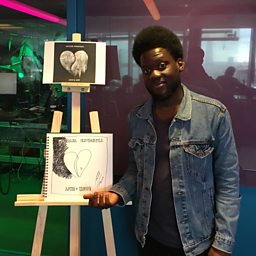 During his superb Live Lounge set, Michael performed his title track to the Mercury Prize-winning Love & Hate.
He also did a great cover of Ariana Grande's Into You, which transformed into a really haunting gospel number.