Main content
Opening Concert: 'Nae Regrets' - Martyn Bennett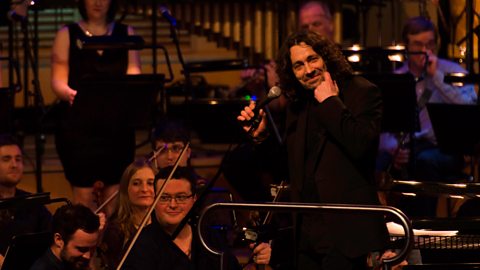 The huge encore from Greg Lawson's arrangement of Martyn Bennett's Grit
BBC Two Scotland Televises Opening Concert of Celtic Connections 2015
This year's opening concert honours innovative musician Martyn Bennett, who passed away in 2005 aged only 33. Bennett famously used samples of old recordings of traditional music and melded them with modern beats.
The concert presents a new orchestral arrangement of his work, put together by classical violinist and composer Greg Lawson. A host of stars join a specially designed orchestra to recreate Martyn Bennett's studio-based album, using real instruments and singers in the place of electronic sounds and samples.
The BBC is to film the concert, and you'll be able to watch highlights on BBC Two Scotland, in BBC iPlayer and bonus footage here on the BBC Celtic Connections website.
Violinist Greg Lawson discusses how he reimagined Martyn Bennett's album for the Celtic Connections opening concert.
BBC Radio Scotland, Radio 2 and Radio 3 present nine radio concerts at the CCA, featuring artists from around the world. Filmed for BBC Music.
Classic live recording of Martyn Bennett with his band Cuillin Music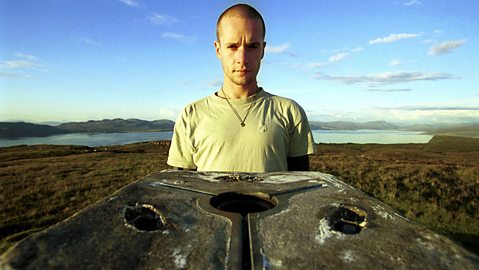 Martyn Bennett live in concert at La Belle Angèle in 1998.
Find out more about Celtic Connections and view some of our archive videos.