Main content
Bradford
Bradford's City Park played host to music makers of all ages. Local wind bands, choirs, orchestras and BBC West Yorkshire Introducing acts shared the stage.
More than 732 school children from 51 schools across Bradford came together for the first time to perform Anna Meredith's Ten Pieces composition 'Connect It', a mass body percussion piece in the central mirror pool.
BBC Radio 3 featured a special broadcast of 'In Tune' live from the Kala Sangam Arts Centre. The programme premiered a unique collaboration between BBC Philharmonic players and South Asian traditional musicians Vejay Venkat and Arian Sadr, students from Leeds College of Music.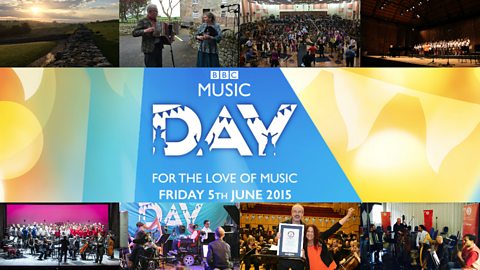 A small selection of great moments from the day's programmes