Main content
On the Waterfront soundtrack back in contention
By Allan Campbell | 5 January 2015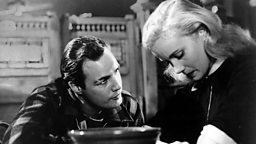 Marlon Brando and Eva Marie Saint in On the Waterfront
Leonard Bernstein's original music for On the Waterfront is considered one of the great scores of post-war cinema. Yet it has never been possible to savour his work free of the film's dialogue, effects and edits. Until now.
The original 1954 studio recordings had long been considered lost but following the recent discovery of mono acetates, which were made as safety checks during the recording sessions at Columbia Pictures, Bernstein's score can now be heard in its entirety.
Producer Douglas Fake, who has overseen their sonic restoration and transfer to CD, says: "It is a dream come true that they were located."
And it is a significant find. Director Elia Kazan's film garnered 12 Academy Award nominations and won eight. Crucially, it boasted a performance by Marlon Brando which would forever recalibrate film acting as he took on the role of Hoboken longshoreman Terry Malloy who battles dockland corruption, epitomised by Lee J Cobb's union leader Johnny Friendly.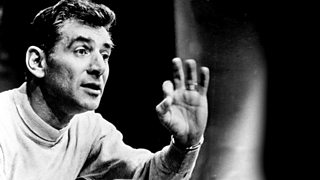 I thought it a masterpiece of direction

Leonard Bernstein
But classical composer and conductor Bernstein, a Hollywood outsider, was denied the Oscar. It would be his only original film score.
Initially, he had been unwilling to take on the project. The left-leaning Bernstein was suspicious of Kazan, who had named colleagues as being Communists to the McCarthyite House Un-American Activities Committee, destroying careers as a result.
But he was also unconvinced about the worth of composing for film and concerned by how little control the composer had in how their music was used. Only after being shown a rough cut of the film by producer Sam Spiegel did he relent.
As Bernstein noted in his autobiography, The Joy of Music: "I thought it a masterpiece of direction; and Marlon Brando seemed to me to be giving the greatest performance I had ever seen him give ... I was swept by my enthusiasm into accepting the commission to write the score, although I had resisted all such offers on the grounds that it is a musically unsatisfactory experience for a composer to write a score whose chief merit ought to be its unobtrusiveness."
The resulting score was anything but unobtrusive. It full-bloodedly amplifies the film's leitmotifs; of Malloy's struggle; of the love between him and Edie (Eva Marie-Saint, making her debut); of his painful relationship with his brother Charley (Rod Steiger) – and perhaps most memorably, the violence of confrontations with Friendly's union.
Apart from the complex Main Title, Bernstein decided to let Morris Stoloff, the head of Columbia's music department, conduct the sessions, as he himself felt unfamiliar with conducting and synchronising with the images onscreen. Instead Bernstein opted to stand nearby, giving occasional notes. He also attended the final sound mixing for the film.
"I was fortunate to be admitted at all to these dubbing sessions," he noted. "I am told that usually the composer's work is finished on the recording stage … By this time, I had become so involved in each detail of the score that it seemed to me perhaps the most important part of the picture. I had to keep reminding myself that it really is the least important part, that a spoken line covered by music is a line lost, and by that much a loss to the picture, while a bar of music completely obliterated by speech is only a bar of music lost and not necessarily a loss to the picture."
Many would disagree with the idea of the score being the least important part of the film. For them, here is Bernstein's classic score as evidence, now free of speech and not a bar lost.
Leonard Bernstein: On the Waterfront, original motion picture soundtrack is released on CD by Intrada.
Film and music on BBC Arts