Main content
Nic Grundy's death: What is sepsis and why did no one spot it?
The Archers' audience listen in shock as one of the programme's much-loved characters, Nic Grundy, lost her life to sepsis.
On Sunday's episode of The Archers, Nic accidentally cut her arm. A few days later she thought she had flu but by Thursday night she was so unwell that her husband, Will Grundy, rushed her to hospital. Once there the doctor told him that the scratch on Nic's arm was infected and she had developed blood poisoning also known as sepsis. She died in the early hours of Friday morning leaving behind four children (George, Poppy, Jake and Mia), a husband and The Archers' listeners in turmoil.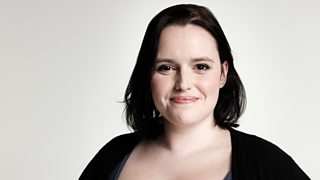 Sepsis affects more than 250,000 people every year in the UK. It claims approximately 6 million lives worldwide every year, and kills more people than bowel, breast and prostate cancer and road accidents combined. It has been called the "deadliest killer you've never heard of," and yet it can happen to anyone.
What is sepsis?
Sepsis is triggered by infections, but is actually a problem with our own immune system going into overdrive.
It starts with an infection that can come from anywhere - even a contaminated cut or insect bite.
Normally, your immune system kicks in to fight the infection and stop it spreading.
But if the infection manages to spread quickly around the body, then the immune system will launch a massive immune response to fight it.
This can also be a problem as the immune response can have catastrophic effects on the body, leading to septic shock, organ failure and even death.
There are 44,000 deaths from sepsis in the UK every year, 14,000 of those are preventable *Source: UK Sepsis Trust.
How did Nic get sepsis?
Nicola Louise Grundy is a 37 year old mother married to Will with four children: 4 year old Poppy, Jake and Mia from Nic's previous relationship, and George from Will's previous marriage. Theirs is a busy house.
Nic and her grandfather-in-law Joe Grundy were sorting through an old crate of junk that was to be sold at a vintage fair. Being that most of the items in the crate were Joe's he was reluctant to part with them, as Nic rummaged through the crate sorting out what Joe wanted to keep and what could be sold she scratched her wrist on a rusty nail in the crate. Thinking nothing of it she told Joe she'd "see to it in a minute". It was as innocuous as that.
In the days that followed Will reported that Nic had a cold, it got rapidly worse, and when Will returned home late after working he found her sick in bed and as "cold as ice", at first Will thought she had "pneumonia or something".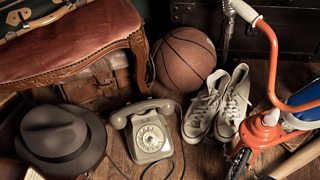 At the hospital the doctor told Will that Nic was suffering from a life-threatening condition called sepsis, also known as blood poisoning. They found a badly infected cut on her arm. Will was confused, Nic had told him it was only a scratch but the doctor explained that it must have become infected. As Nic's vital organs began to fail, the doctor then told Will that Nic would like to see the children and that he shouldn't wait until the morning to bring them in. This is the moment the audience understand the true gravity of the situation.
Nic and Will's story is a familiar one to many families, 60,000 people in the UK suffer from the permanent, life-changing after-effects of sepsis.
What can be done?
Dr Ron Daniels of UK Sepsis Trust, says that if the signs are spotted early enough lives can be saved.
"When sepsis leads to death or does lasting damage, it's too often because the people involved weren't aware of the condition or how dangerous it is. If caught within the first hour, a junior healthcare professional, using just basic healthcare equipment can double a patient's chances of survival.
Sepsis kills more people than bowel, breast and prostate cancer and road accidents combined.

Dr Ron Daniels, CEO UK Sepsis Trust and Global Sepsis Alliance
"In 2017, the World Health Organisation (WHO) adopted a resolution on sepsis which makes the condition a global priority for policy makers and healthcare authorities. WHO will now formulate a global action plan on sepsis, and include it as a critical condition for countries to address."
How to spot sepsis
Sepsis could occur as the result of any infection. Seek medical help urgently if you develop any of the following:
Slurred speech or confusion

Extreme shivering or muscle pain

Passing no urine (in a day)

Severe breathlessness

Skin mottled or discoloured
For a full list of organisations regarding sepsis and bereavement visit BBC Actionline.
Nic in Ambridge
In July 2007 Will Grundy got a pleasant surprise when he met Nic, a single mum with two children from a previous relationship, Jake and Mia, on the bus. As he helped her with her buggy and bags, they started chatting and by the end of the bus journey the two had arranged to meet for a date with their children. By Christmas they were living together and after some ups and downs (money worries, spats with Emma and Ed, and being accused of mistreating George) married a few years later New Year's Day 2012.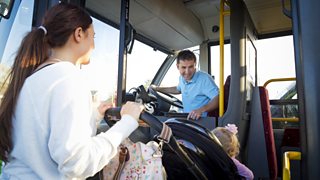 Far from being a 'bridezilla', Nic showed herself to be kind and generous agreeing to Joe's wish that the newlyweds would take a ride in Bartleby's trap with its canopy made from a bright orange tent – "it glows so much you can see it from outer space", Will said of it. Understanding how much it meant to Joe, Nic was unfazed and the two did a lap of honour around the village green in the freezing cold.
Since then, Nic and Will have had Poppy, and Nic has become a regular helper at Junior Church, organised the nativity, been hired and fired from the Bull and kept the Grundys on the straight and narrow.
Nic will be sorely missed, it's now up to Will to take care of the children and hold things together, which will be tough, but he's got the full support of the Grundy family behind him.
For more information on sepsis and bereavement, visit BBC Actionline.