Main content
Andy
Say hello to eighteen-year-old Andy from Derbyshire!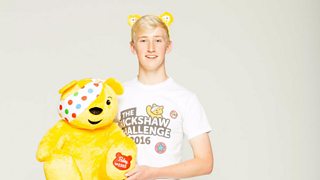 At 13, Andy was diagnosed with acute myeloid leukaemia, an aggressive blood cancer.
The sporty teen found himself bedridden, needing blood transfusions, five rounds of chemotherapy and eventually a bone marrow transplant to reduce the chances of the cancer returning.
As a result of the treatments and their side-effects, which included nausea, hair loss and pain, Andy's confidence and physical strength suffered.
He credits The Ellen MacArthur Cancer Trust, which has been supported by BBC Children in Need since 2012, with helping him regain his sense of self.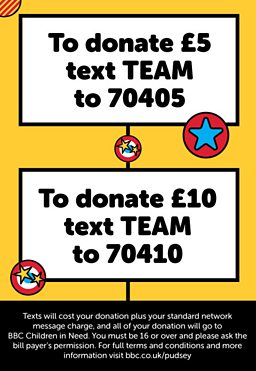 Or send cheques made payable to BBC Children in Need to The One Show Rickshaw Challenge, PO Box 648, Salford, M5 0LB.