Main content
GP: Seeing Your GP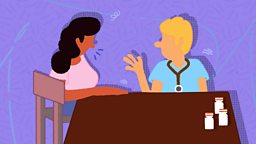 If you're feeling ill or want advice about your health or want some contraception, you can see your doctor for free and it's totally confidential. Find out how to make an appointment, and general info about GPs, here...
BBC Advice factfiles are here to point young people in the right direction of organisations who may be able to help you.
The BBC is not responsible for the content of external websites.
This factfile was last updated on 19 August 2018.