Main content
Who's performing at Folk Awards 2017?
The BBC Radio 2 Folk Awards are here and we can't wait to celebrate the very best of folk, roots and acoustic music. Now in its 18th year, this jewel of the musical calendar will have live performances, guest presenters and of course - awards.
UPDATE: 8th March 2017
Mark Radcliffe today announced that the one and only Ry Cooder will make a rare UK appearance performing at the 2017 Folk Awards. Shirley Collins, Jim Moray and Daoiri Farrell also join the line up for this year's Awards.
Read on to find out more about all the star acts to take the Royal Albert Hall stage on April 5th:
Ticket Information
Find out how to book to join us at the Royal Albert Hall on April 5th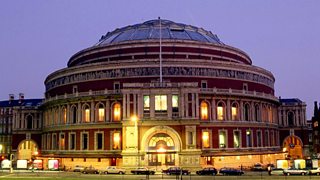 🎸 Ry Cooder
One of the most exceptional guitarists of his generation, Radio 2 will be delighted to present Ry Cooder with a Lifetime Achievement Award in the 50th year of his career.

A career-long champion of folk music, Cooder has explored and supported a wide range of musical cultures from Tex-Mex with accordionist Flaco Jiménez, to Irish folk with The Chieftains, West African blues with Ali Farka Touré, and Cuban music with the Grammy-winning Buena Vista Social Club.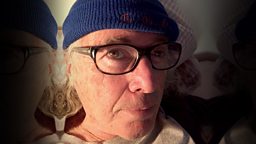 🇦🇺 The Ballads of Child Migration 🇨🇦
The Folk Awards will feature a specially curated performance dedicated to victims of enforced child migration.

Between 1863 and 1970, over 100,000 children were sent from Britain without parents and without choice to supposed new lives in Australia and Canada.
The Ballads Of Child Migration tells this heartbreaking story. Featuring the voices of former child migrants, narration by Barbara Dickson and original songs performed by Kris Drever, Jez Lowe, While & Matthews, Boo Hewerdine, O'Hooley and Tidow, John McCusker, Andy Cutting and Mike McGoldrick.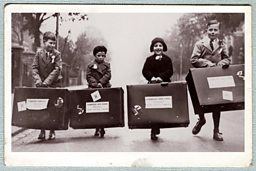 🎤 Shirley Collins
One of the great English traditional singers, Shirley Collins MBE, will perform a song from her remarkable comeback album, Lodestar. The album came more than 30 years after Shirley lost her singing ability and retired from performing and recording.

She has been nominated for two Radio 2 Folk Awards: Best Album and Folk Singer of the Year.
Shirley, now aged 81, was one of the key voices of the UK folk revival from the late 1950s to the 1970s. She recorded a host of classic EPs and LPs as a solo singer, as well as with her sister Dolly and in collaboration with musicians like Davy Graham.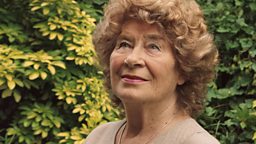 🎹 Jim Moray
Jim Moray has been at the forefront of contemporary English folk music since emerging as a fresh and challenging presence in the early 2000s.
Whether creating sophisticated arrangements, writing new works or performing simple renditions of old folk songs, his music is reliably moving and surprising.
With his 2016 album, Upcetera, Jim continued to finesse his trademark approach and received two Folk Awards nominations, for Best Album and Best Original Song.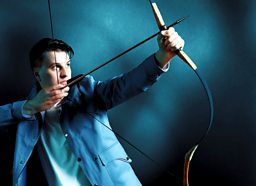 🎙 Daoirí Farrell
Young Dublin singer Daoirí Farrell has quickly become one of the most talked-about acts on the Irish and UK scenes.

A singer of Irish folk songs in a natural, compelling and timeless style, he has been called 'one of the most important traditional singers to emerge in the last decade' by Planxty legend Dónal Lunny; Christy Moore is also a fan.

Farrell's second album, True Born Irishman, was released in 2016 and he has received three Radio 2 Folk Awards nominations.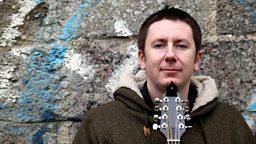 🎸 Billy Bragg
After 13 studio albums, eight compilations, two box sets, and countless tours across countless international borders, neither the flight nor the fight songs have left Billy Bragg.
In 1998, Nora Guthrie, daughter of the late folk legend Woody, invited Billy to set a treasure trove of Woody's unsung lyrics to music, which he did in collaboration with US alt-rock stars Wilco – resulting with the Grammy-nominated Mermaid Avenue albums.
Billy's tribute to 2017 Hall of Fame inductee Woody Guthrie will be an undoubted highlight of this year's awards.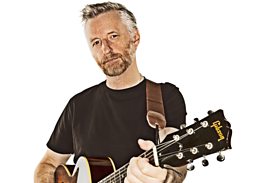 🥁 Afro Celt Sound System
This European and African based collective have been a ground-breaking force in music ever since they started, along the way finding kindred spirits across international talent and forging a reputation for exhilarating shows.

Afro Celt Sound System have an accomplished catalogue of albums, dating back to their 1996 debut, Volume 1: Sound Magic and continue their adventures with the band's first studio recording for a decade: The Source.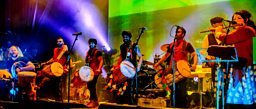 🎻 Fara
Scottish quartet Fara are forging a formidable reputation for their dynamic live sets mixing self-penned and traditional Orkney tunes. Kristan Harvey, Jeana Leslie and Catriona Price's dynamic fiddles combine with Jennifer Austin's driving piano to produce a fiery sound rooted strongly in their upbringing.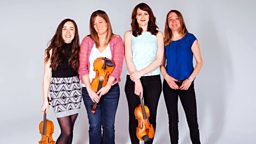 🎼 Al Stewart
Al started his career on the 1960s London folk scene, performing alongside Bert Jansch, John Renbourn, Roy Harper and Richard Thompson, and sharing a flat with Paul Simon.

He became known for combining folk-rock melodies with delicately woven tales of characters and events from history. By the late 1970s, Al was a star of FM radio, enjoying two huge platinum-selling singles (and albums of the same titles): Year of the Cat and Time Passages.
Al will receive the prestigious Lifetime Achievement Award at this year's event.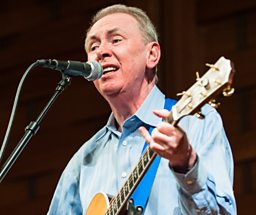 ...And who can we expect as our presenters?
📻 Mark Radcliffe
Mark Radcliffe is certainly no stranger to folk music. On his radio programme, he explores the wide range of traditional and contemporary folk and acoustic music from around the UK and the world, with regular interviews and live sessions from folk's finest performers.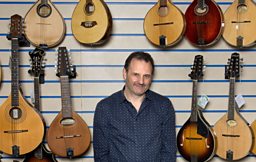 🎤 Julie Fowlis
Julie is Scottish folk singer and multi-instrumentalist. She can also sing in Scottish Gaelic (something Mark can't do), has performed on Later with Jools Holland and even musically contributed to the Pixar film Brave.