Main content
Night Ferry (extract) by Anna Clyne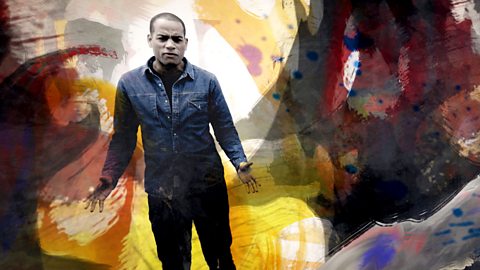 Doc Brown plunges into the darkest depths of the ocean with Anna Clyne's Night Ferry.
Anna Clyne is a London-born composer who now lives and works in New York. Anna's talent for music was obvious early on - she completed her first composition at just 11 years old! Since then she has gone on to create a whole range of orchestral and chamber pieces as well as concertos, solo and vocal arrangements and has become one of the best-known female composers of the day.
Night Ferry took Anna much longer to compose than she originally imagined, because she struggled with coming up with the initial concept. She says this is one of the challenges of composing music – you never know how long it might take. When she settled on the idea of creating a piece about crossing a stormy ocean, Anna picked up a paint brush instead of writing music notes on paper. She stuck up 7 large sheets of paper on the wall of her studio and created a graphic score, laying out how she wanted her piece to sound by using swirls and sweeps of dark, violent colours.
After this she drew inspiration from Samuel Taylor Coleridge's poem The Rime of the Ancient Mariner – which was written during the Romantic era and tells the tale of one sailor's supernatural experiences at sea. She stuck sections of the poem under the artwork. It's quite a dark, gothic poem and you can really hear that influence in Anna's music. So before she had even written a note, she had created a visual and literary score. Anna has said it was very liberating to explore composition in this way – she's not an artist, or a poet but she used these tools to help her write the music. See the mural that accompanies Night Ferry.
Listen out for: The many interesting layers of the piece - you can listen to it again and again and get more out of it every time!

Watch the introduction film at the top of the page then starting exploring the music:
Watch the full orchestral performance

Watch the full performance of Night Ferry, played by the BBC Philharmonic Orchestra and conducted by Alpesh Chauhan:
MP3: Listen to or download the music
Lesson plans: Activities and exercises

Download classroom lesson plans to explore Anna Clyne's music (available as PDFs).

To save to your computer: PC - right-click and save, Mac - ctrl-click and save.

Secondary lesson plans:

How to create a graphic score plus graphic score lesson plan kit (.zip) (Zip contains: Lesson plan, compose profile, listening sheet, Night Ferry MP3

Suitable for:

Key Stage 3 in England, Wales and Northern Ireland
Third and Fourth Level, S1-S3 in Scotland

Lesson plan 1 written by John Kelleher. Lesson plan 2 written by Ann Barkway.
Arrangements: Play the piece with simplified parts

All parts have been designed to work together to enable mixed-ability groups to perform together

Grade 5+

Original instrumentation

In case you're considering using original parts together with these arrangements, you may find the composer's original instrumentation helpful:

3.3.3.3 – 4.3.3.1 – tmp+3, harp, pf, strings
Watch the full performance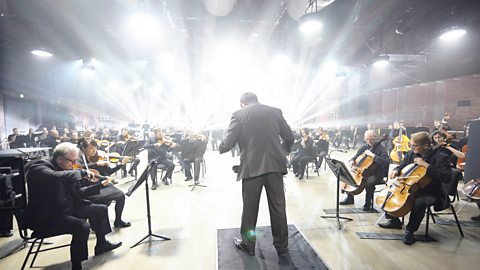 BBC Philharmonic Orchestra perform Night Ferry (extract), conducted by Alpesh Chauhan.
About the composer
ANNA CLYNE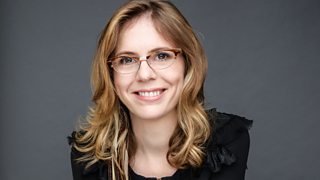 BORN: 1980 / NATIONALITY: British (resident in America)
Anna Clyne is a composer of acoustic and electro-acoustic music. After graduating from Edinburgh University she studied in Manhattan and eventually became Composer in Residence to the Chicago Symphony Orchestra in 2010-11. Anna has won many awards and was even nominated for a Grammy in 2015. Anna says that her passion is for collaborating with innovative and risk-taking musicians, visual artists and choreographers, and that her intention is to create music that complements and interacts with other art-forms. Her work is inventive and dramatic, often featuring haunting sounds made by mixing unusual combinations of instruments together. Famous conductor Riccardo Muti said: 'Anna Clyne is an artist who writes from the heart, who defies categorisation, and who reaches across all barriers and boundaries.'