Main content
What did we learn from Michael Bublé's Desert Island Discs?
Fancy joining the velvety-voiced four-times Grammy Award-winner Michael Bublé on an island? Here's what we learned about the King of Swing...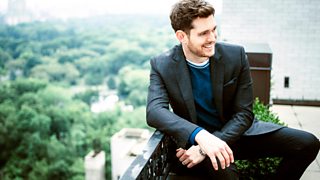 Don't try to be too cool
He says if you take yourself too seriously it's difficult to connect with your audience: "What makes a great entertainer is someone who is empathetic and sensitive," and who "genuinely appreciates the opportunity to share their music."
He grew up feeling like an outsider
For many years he felt different to his peers because he loved jazz and the Great American Songbook. He came to terms with the music he liked, considering the grooves to be as heavy as hip-hop and the melodies as strong as any pop song: "I realised that I'm not the crazy one."
Gene Gene the Dancing Machine
As a toddler Michael would perform on the fireplace hearth at home. "At a very early age I'd want to entertain my family and anyone else." At age four he told his mother he was going to be an entertainer.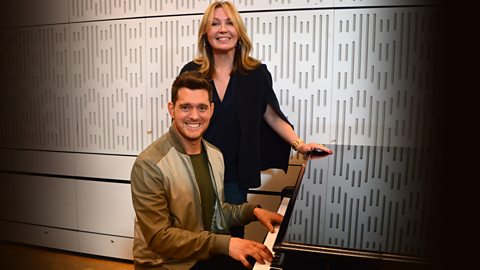 Michael Bublé, singer, on being certain of his path in life.
He's not exactly Mr Outdoors
Michael predicts that he would be "dead within minutes" on his Desert Island.
He's not all about swing
He's a huge Michael Jackson fan, and thinks Eminem's "a genius" and one of the greatest musicians in the world at the moment – comparable to Louis Armstrong.
His voice was a Christmas miracle
One Christmas Eve, while singing "White Christmas" with his family in the car, the Bublé voice emerged. The family realised he had a huge talent and got him a singing teacher. Later on he was coached by one of The Platters.
He started early
Aged 11, Michael would loop swing standards from a record on to a cassette and listen to them thousands of times. At 17, he entered a talent competition by faking his ID. He won, but was promptly disqualified because of his age.
Always asks nicely
His father was a commercial fisherman working on the open sea (he was often away for six months of the year). Michael was a crewman on the ship and got head-butted when he got a little bossy with a volatile 6'7" crew member.
Don't let a shaky start put you off
Michael was rejected by a Warner Bros executive who said his style of music would never sell. He had to plead with the record company, who eventually gave in. He says he was "reckless with hearts" and handled his fame badly.
He's a family man
Having a family has changed his life. His wife is an Argentinian actress (he proposed in front of her entire family with the ring uncomfortably stuck down his tight jeans) and he adores his boys, whom he describes as a "Petri dish of germs" as he catches their bugs so often.
More Desert Island Discs...
Tom Hanks - the man with the least enemies in Hollywood.