Main content
Celebrating International Women's Day 2018
Every year on International Women's Day we like to introduce you to some of the fantastic females in our orchestra.
We asked three of them how they came to join the orchestra and if they had a favourite piece of music.
Maria Zachariadou- Assistant Principal, Cello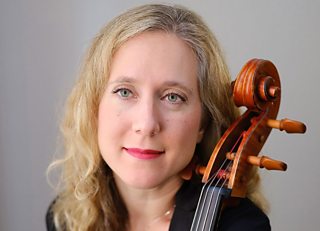 (photo by Rino Pucci)
"I was born in Sweden by Greek parents, and I have lived in Germany and England where I pursued my studies and worked with different orchestras. In Germany, where I completed my Konzertexamen with Professor Goritzki, I worked with the Düsseldorfer Symfoniker for 2 years, before moving to London to become a member of the Philharmonia orchestra for the past 7 years.

I don't have one favourite piece of music but what I love about music is that I get to create, so any piece takes me on an adventure. Maybe some more than others but I think my favourite thing is to either get my teeth in to a new piece or re-visit old ones. That is also one of the great things with the BBC Philharmonic- their repertoire is so vast that it never gets boring to create!"
Clare Dixon- Tutti 1st Violin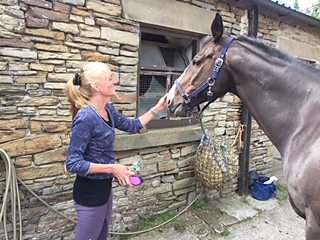 "I was born in Aldingbourne near Chichester, West Sussex. The BBC Philharmonic is my first job after graduating from Leeds Uni where I started with Classics and then changed to music and then I did a couple of post grad years at Guildhall.
I met my husband Peter (Dixon- Principal Cellist) in the orchestra so I got my dream job and my dream man in one go - why move?!!!
Choosing my favourite piece is a difficult one as I have to say the orchestra has been amazing at introducing me to a vast repertoire so I think my answer may change on a daily basis but at the moment you asked me I have to say Mozart's Requiem sprang out."
Midori Sugiyama- Assistant Leader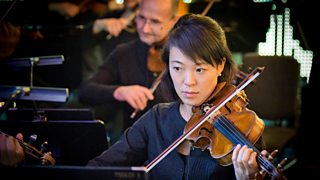 "I was born in a place called Kashiwa city, just outside Tokyo in Japan. I was freelancing with a few orchestras in the UK before joining the BBC Philharmonic in 2010.
My favourite piece is Mahler 6th Symphony which was my first Mahler symphony that I performed with the BBC Philharmonic!"