Main content
Getting joy out of healthy eating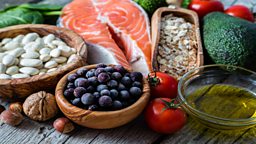 We all know that we should eat healthy foods. Plans are often made and launched to kick-start a healthier way of life. However when life gets in the way, it can be a struggle to keep to the rules. Graeme L. Close – Professor of Human Physiology at Liverpool John Moores University – has seven top tips for peak performance...
1. Try to get some exercise each day
Doing a little exercise in the morning gets your metabolism going, which helps set you up for the rest of the day. It doesn't have to be the gym or a serious run, just something to get you breathing a little harder. As champion jockey Franny Norton said, it can be just a "little plod".
2. Eat more vegetables
Veggies are not only packed full of goodness but help to give a feeling of fullness that will see you though to your next meal. Adding spinach, mushrooms, fresh tomatoes and red peppers to an omelette is an easy way to do this. Another way is to have smashed avocado with mixed seasonal vegetables +/- poached egg, or simply a vegetable smoothie.
3. Plan ahead
If you prepare in advance you are less likely to be caught out. Mistakes are often made when we are hungry and don't have a good option to hand. Often this means taking some food with you when you're out-and-about, but that's great – it will be better and cheaper than buying it on the fly.
4. Eat more protein as you get older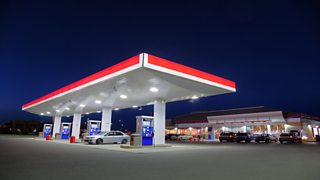 Resist the urge of the junk food gauntlet!
Older palates crave sweet things and carbohydrates, but actually you need more protein to counter muscle loss.
5. Resist temptation at the garage!
They make us walk the junk food gauntlet to get to the till – so why not pay at the pump?! If those are closed, stick your hands in your pockets and only take them out when you reach the till.
6. Don't lose heart
If you have one bad meal, enjoy it and don't feel guilty. Just don't let one bad meal turn into two and then…
7. Stay hydrated but try not to drink your calories
Cold water is the best option and, again, the cheapest.

In Eating By The Rules, Sheila Dillon talks to fashionable "clean eaters", religious believers and professional sportspeople about the rules they follow, and why – sometimes – rules make life not only easier but more enjoyable.
Further Listening on Radio 4
Nominate the very best in food and farming in your area for this year's awards.

Chef Tim Hayward has been on a mission to put the red stuff back on the dining table.