Main content
From the The Mandalorian to X-Men: Here are the first five things to watch on Disney Plus UK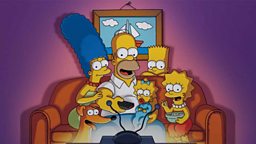 Months and months after it landed in the US, Disney+ has arrived in Britain, bringing with it (almost) all of Disney's increasingly gargantuan back catalogue.
After all, this is the studio that now owns Pixar, Lucasfilm (and with it Star Wars and Indiana Jones), Marvel, National Geographic, all the Disney classics themselves as well as all of Fox.
So to get you started, should you wish to jump in, here are just a few suggestions...
1 | The Mandalorian (2019)
Third party videos may contain adverts.
Star Wars fan? Sci-fi fan? Desperate to find out what all the fuss is with 'Baby Yoda' that you've been seeing on your social feeds for the past few months? The Mandalorian is finally here, the Star Wars TV show from Jon Favreau (Iron Man, Chef, The Lion King) set five years after the events of The Return Of The Jedi and centring around Mandalorian bounty hunter Din Djarin (Pedro Pascal) as he looks after 'The Child' (AKA 'Baby Yoda') on the far reaches of the galaxy. It's a sci-fi western, and that alone would be enough to get me interested, but the fact that this is our first proper live-action Star Wars TV show since the Disney takeover... Sign. Me. Up. Shame there are only two episodes up on release day, with the other six coming out weekly from now on, eh?
Fun fact: The folks behind The Mandalorian were so desperate to keep the secret of 'Baby Yoda' under wraps they refused to let the merchandising come out until after it debuted in the US.
2 | The World According to Jeff Goldblum (2019)
Third party videos may contain adverts.
There's a whole host of National Geographic fun to enjoy, but the new starry, shiny light in that department is the impossibly charming Jeff Goldblum - all chucky specs, fabulous outfits and eccentric turns of phrase - as he wanders about the planet, learning things about sneaker culture, ice cream manufacture and much more besides. It's gentle stuff, but it's Jeff Goldblum being endearing, what more could you want?
Fun fact: Before filming in April 2019, Goldblum intentionally researched as little as possible for the show so he could "learn along with the audience". Well played, Jeff - I'll have to remember that one...
3 | X-Men: The Animated Series (1992-1997)
I was so close to recommending you watch the original 2008 Iron Man and insisting you watch through all 20-plus Marvel Cinematic Universe films but I'm taking a different tack (whilst sticking to all things superhero). On top of all this regular Marvel goodness, plus the live-action X-Men movies, there's also this gem, the '90s animated series. The theme tune, the voice acting, the admittedly somewhat dated animation style... it's just such a lot of throwback fun, and excellent comfort food for those you like their mutant heroes a bit more old school.
Fun fact: The studio behind the show were worried that a serialised cartoon - that is to say, one with an arching storyline that required the audience to tune in weekly to keep up - wouldn't work with a younger audience. They were also worried the love triangle between Cyclops, Jean Grey and Wolverine would go over their heads. Safe to say after the immense success of the series that they may have been wrong about that one.
4 | Mrs. Doubtfire (1993) / Cool Runnings (1993)
Third party videos may contain adverts.
I could recommend some relatively obscure Disney animated classics like the perennially underappreciated The Emperor's New Groove (2000) or I could point you in the direction of my go-to comfort blanket Pixars (Ratatouille, the Toy Stories) but I feel the need to remind you of the massive treasure trove of live-action fun ready for you to dig into.
First up it's Robin Williams family classic Mrs. Doubtfire - actually an old Fox film but feels Disney - so pick up your hoover and dance along to that one whenever you get the chance.
Then there's another tried-and-true Plumb family special, Cool Runnings, which is just so delightful I may have to watch it this very evening.
Fun fact: Putting on Mrs. Doubtfire's make-up took about four and a half hours each day, and actually consisted of eight separate pieces of prosthetic, not the big single mask prop seen in the movie. Williams was so well disguised that his son didn't even recognise him on set until he spoke.
Third party videos may contain adverts.
31 seasons, close to 700 episodes, over 30 Emmys... you don't need me to remind you of the success of the true original cartoon sitcom The Simpsons. The first ten seasons in particular are absolutely brilliant, and while there's been an undeniable decline in quality recently, it's still a real joy to rewatch the classics and maybe even catch up on what America's favourite family have been up to lately. The 'Mr. Plow' song still gets stuck in my head every other day. It's a perfectly cromulent tune, I think we can all agree.
Fun fact: You know they're yellow to attract channel hoppers, sure, but here are a couple of things you might not know about The Simpsons: Comic Book Guy is based on Simpsons creator Matt Groening himself. Plus, when written in the script, Homer's "D'oh" is written down as "(ANNOYED GRUNT)" and voice actor Dan Castellaneta came up with it from that.
Wondering what else to watch?
Radio 1's film critic Ali Plumb has put together his favourite TV shows which are available to watch across all major streaming platforms: BBC iPlayer, Netflix, Amazon Prime and Now TV.
Ali Plumb reviews all the biggest releases and goes behind the scenes with Hollywood stars.
Ali Plumb has been given the very difficult job of having to curate a mixtape of the very best songs from greatest movies.