Main content
BBC Proms Inspire Young Composers' Competition 2017 winners
Congratulations to the talented winning and Highly Commended composers of the BBC Proms Inspire Competition 2017 – the culmination of the BBC Proms' annual scheme which gives the nation's brightest young composers aged 12–18 years old the opportunity to expand their musical horizons and get a taste of what it means to be a composer in the 21st century.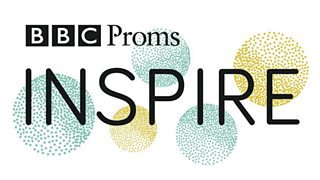 The six winning entrants are:
LOWER JUNIOR CATEGORY (12-14 years):
Juliana Niu - A Short Fantasy
Chelsea Becker - New York
UPPER JUNIOR CATEGORY (15-16 years):
Rebecca Farthing - The Death of Lennie Small
Will Harmer - The Whole Heaven On Fire
SENIOR CATEGORY (17-18 years):
Sarah Frances Jenkins - Three Miniatures of Ynys Lawd
The nine Highly Commended entrants are:
LOWER JUNIOR CATEGORY (12-14 years):
Denis Patrick Coleman IV - Unity and Fragmentation
Joshua Rydell - Stimmungsschwankungen
Aidan Bryson - Uncommon Time
UPPER JUNIOR CATEGORY (15-16 years):
Alistair Burton - Misadventures
Dominic Aoelio Williams - Munkytrenz
Alexia Sloane - Longing for Equinox
SENIOR CATEGORY (17-18 years):
Ignacio Mana Mesa - Black Pictures
Jamie Farrow - O Magnum Mysterium (Reimagined)
Marcello Palazzo - Deux Etudes Pour Piano - No. 2
Previous BBC Proms Inspire winners include established and emerging composers such as Mark Simpson whose new work The Immortal receives its London premiere at the BBC Proms this year (Thursday 27 July) and Grace Evangeline-Mason who receives a BBC Proms and BBC Radio 4 Front Row joint commission for a piece inspired by Handel's Water Music, to be performed at Stage@TheDock in Hull as part of the unique Proms at… series (Saturday 22 July).
David Pickard, Director, BBC Proms, said:
'I continue to be amazed by the level of talent coming out of the Inspire scheme, 19 years since it was founded. It is hugely important to me that the BBC Proms shines a light on new musical talent and Inspire offers an unrivalled platform to young composers to develop their skills and get their music heard. These young composers are the future of the BBC Proms, and we will continue to nurture them and place them at the heart of our festival.'
Composer and Inspire judge Charlotte Bray, said:
'The outstanding quality of the entries to this year's Inspire competition made judging incredibly tricky. What a joy and privilege it is to see the work and creativity of so many young composers.'
The BBC Proms Inspire Scheme
Now in its nineteenth year, the BBC Proms Inspire scheme offers a platform to budding composers across the UK to develop their skills, share their ideas with like-minded musicians and get their music heard. This scheme also offers composers of the future opportunities and events year-round to encourage and support them, including invitations to partake in Inspire Sessions led by leading composers and industry professionals who provide an insight into different aspects of music-making.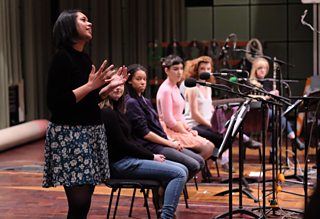 At the heart of the scheme is the Inspire Young Composers' Competition, which gives composers aged 12 – 18 the unrivalled opportunity to have their compositions performed by professional musicians at the BBC Proms, the world's largest classical music festival, broadcast on BBC Radio 3, as well as a coveted BBC commission.
The 2017 judging panel comprised of composers Fraser Trainer, Kerry Andrew, Charlotte Bray, Hannah Kendall, Gabriel Prokofiev, Tansy Davies and BBC Proms Director, David Pickard, who looked for pieces that were original, unique and inspiring.
BBC Proms Inspire Day
Further activities and workshops for young and inspiring composers are available at this year's Inspire Day (Monday 14 August), including:
Opening workshop with composers and Inspire Competition judges Kerry Andrew and Fraser Trainer
Speed-mentoring with Inspire Ambassadors
Q&A with a panel of professional composers
Film music composition with Michael Price
Vocal composition with Juice ensemble
Collaborative composition with Fraser Trainer