Main content
Audio Drama Awards 2021 – The Finalists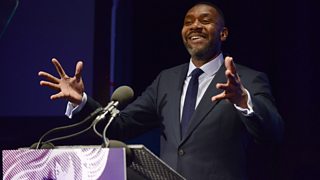 Sir Lenny Henry
Lenny Henry, Maggie Steed and David Threlfall are among the finalists in the 10th BBC Audio Drama Awards.
Sir Lenny Henry's reprise of The Lenny Henry Show on Radio 4 joins a Best Actress nomination for Maggie Steed in Suffer Little Children, and a Best Actor nomination for David Threlfall's portrayal of entertainer Ken Dodd in Happiness! in the list.
Productions in the running for Best Adaptation include The Voyage of the St. Louis, adapted by Sir Tom Stoppard, and Oliver: Lagos to London – a reimagining of the Dickens classic by Ayeesha Menon. The production also sees a Best Debut finalist in Jordan Nash for his role as Oli.
This year marks the 10th anniversary of the awards celebrating the best and brightest in the field. The last 12 months have shone a light on the joy, comfort and escapism that audio drama offers, but it has also proved a hugely challenging time. To mark the efforts made over the past year a new "Year Of Reinvention" category has been added, recognising productions that have responded to the extraordinary circumstances brought about by the pandemic. All winners will be "virtually" crowned in an online ceremony on Friday 26 March, further details of which will be announced nearer the time.
The BBC Audio Drama Awards recognise the hard work, creativity and dedication of professionals across the sector, from actors to writers, producers, and sound designers. The awards showcase diverse artistic endeavours, a wide range of formats, tackling an array of themes, and spanning both on air and online productions. As the biggest commissioner of audio drama globally, the BBC is proud to highlight the achievements of the sector.
Best Actor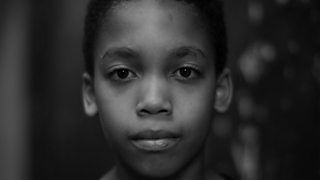 Oliver: Lagos to London
Robin Laing, This Thing of Darkness, directors Gaynor Macfarlane and Kirsty Williams, BBC Scotland
Matthew Needham, Othello, director Emma Harding, BBC Radio Drama London
David Threlfall, Happiness!, director Gemma Jenkins, BBC Radio Drama London
Best Actress
Shauna Macdonald, This Thing of Darkness, directors Gaynor Macfarlane and Kirsty Williams, BBC Scotland
Maggie Steed, Suffer Little Children, director Jessica Dromgoole, BBC Radio Drama London
Marcia Warren, 24 Kildare Rd, director Mary Peate, BBC Radio Drama London
Best Adaptation
Grossman's War: Stalingrad by Vasily Grossman, adapted by Jonathan Myerson & Mike Walker, producer Jonquil Panting, BBC Cymru Wales
Oliver: Lagos to London, based on Charles Dickens, adapted by Ayeesha Menon, producer Gill Parry, feral inc
The Voyage of the St Louis by Daniel Kehlmann, adapted by Tom Stoppard, producer Sasha Yevtushenko, BBC Radio Drama London
Best Debut Performance
Dan Krikler, Unicorns, Almost, director John Retallack, The Story of Books
Jordan Nash, Oliver: Lagos to London, director Michael Buffong, feral inc
Valentine Olukoga, Half of a Yellow Sun, director Nadia Molinari, BBC Radio Drama North
Best European Drama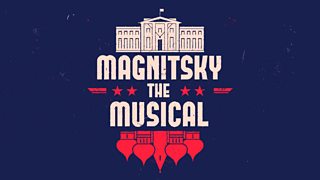 Earthquake by Janko Polić Kamov, producer Katja Šimunić, HRT Croatian Radio
Holidays from Suicide: a Fantastic Journey with Iggy Pop written and produced by Birgit Kempker and Anatol Atonal, SRF (Switzerland)
In Winter by Magda Woitzuck, Ida Schön, Hanno Millesi, Mark von Schlegell, Ann Cotten, Puneh Ansari, producers Christian Lerch, Philip Scheiner, ORF (Austria)
Best Original Series or Serial
24 Kildare Rd by Katie Hims, producer Mary Peate, BBC Radio Drama London
Body Horror by Lucy Catherine, producer Toby Swift, BBC Radio Drama London
Broken English by Shelagh Stephenson, producer Eoin O'Callaghan, Big Fish Productions
Best Original Single Drama
Eight Point Nine Nine by James Fritz, producer Becky Ripley, BBC Bristol
The Likes of Us by Roy Williams, producer Mary Peate, BBC Radio Drama London
Magnitsky the Musical by Robert Hudson and Johnny Flynn, producer Sasha Yevtushenko, BBC Radio Drama London
Best Podcast or Online Audio Drama
Murmurs by Janina Matthewson, Beth Crane, Tom Crowley, Greer Ellison, Eno Mfon, Jesse Schwenk, Chris and Jen Sugden, and Robert Valentine. Producers James Robinson, John Norton, Helen Perry, and David Devereux, BBC Cymru Wales
Tribulation by Adam Jahnke, producer Greg Cooler, ListenUp Audio
Unwell: a Midwestern Gothic Mystery, producers Jeffrey Nils Gardner and Eleanor Hyde, HartLife NFP
Best Scripted Comedy (Longform)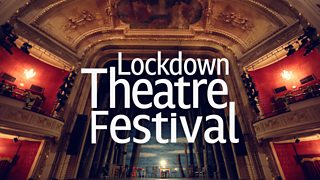 Alone by Moray Hunter, producer Gordon Kennedy, Absolutely Productions
The Musical Life of Boudicca… by Dan Kiss and Dave Cribb, producers Dave Cribb and Tom Price, The Rubber Chicken
Tristram Shandy: In Development by Christopher Douglas, producer Gary Brown, BBC Radio Drama North
Best Scripted Comedy (Sketch Show)
Agendum by Joel Morris and Jason Hazeley, producer David Tyler, Pozzitive
The Lenny Henry Show by Tasha Dhanraj, Max Davis, Nathan Bryon and Tom Melia, Nathan Roberts, Athena Kugblenu, Michael Odweale and Kim Fuller, producer Sam Michell, Douglas Road Productions and Tiger Aspect
The Skewer, creator and producer Jon Holmes, Unusual Productions
Best Use of Sound
Cane, sound by Nigel Lewis, producer John Norton, BBC Cymru Wales
The Grey Man and Other Lost Legends, sound by Steve Bond, producers Joby Waldman and Steve Bond, Reduced Listening
Over and Out (Murmurs Ep 1), sound by Catherine Robinson, producers James Robinson and David Devereux, BBC Cymru Wales
The Year of Reinvention
Connections, producer Polly Thomas, Naked Productions
Lockdown Theatre Festival, producers Bertie Carvel, Jeremy Mortimer, Steve Bond, Jack Howson and Joby Waldman, Reduced Listening
The Plague, producer Turan Ali, Bona Broadcasting
Imison Award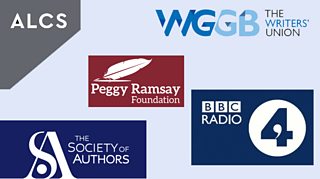 Fraser Ayres, for Maynard, produced by Mel Harris for BBC Radio 4
Isaac Fisher for Scoop McDoolie, produced by Naala Vanslembrouck for Apple Podcasts
Ella Skolimowski for LoveSick, produced by Julius Beltrame for Apple Podcasts
Tinniswood Award
Christopher Douglas for Tristram Shandy: In Development, produced by Gary Brown for BBC Radio 4
Becky Prestwich for Just the Three of Us, produced by Pauline Harris for BBC Radio 4
Anita Vettesse with Eileen Horne for This Thing of Darkness Episode 7, produced by Gaynor Macfarlane and Kirsty Williams for BBC Radio 4
Isabel Wright for Shrapnel, produced by Gaynor Macfarlane for BBC Radio 4
The categories are judged by a team of industry experts including actors Adjoa Andoh, Ruth Jones, Neil Dudgeon, and journalist Baz Bamigboye. In its 10-year history, the BBC Audio Drama Awards has presented trophies to an array of talents including Andrew Scott, Dame Sian Phillips, Sir John Hurt, Vicky McClure, Sir Ian McKellen, Neil Gaiman, Monica Dolan, Alexei Sayle and The Archers.
The BBC Audio Drama Awards 2021 cover audio dramas first broadcast in English in the UK between 1 October 2019 and 31 October 2020 or first uploaded/published/released for free listening online in the UK during the same period. Productions may be entered from anywhere in the world subject to these criteria. In addition, the Best European Audio Drama welcomes dramas in languages other than English.
Entries were welcome from all makers of audio drama, and were not restricted to BBC broadcasts. Each programme producer could enter up to four categories (one entry only per category). The audio drama had to be submitted exactly as broadcast or uploaded. There was no entry fee.

Drama and Storytelling on Radio 4
Find details of Drama and Literature programmes to listen to now on Radio 4.