Main content
The Archers Goes To The Opera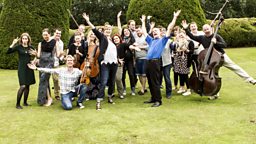 Pop Up Opera Co. & Orchestra of The Swan
Here's a treat for Opera lovers who weren't able to make it along with their picnic hampers to Lower Loxley.
We joined forces with Orchestra Of The Swan and Pop Up Opera, who stepped in to star as Elizabeth's star turns the Magic Opera Company.
(All mobile phones were switched OFF for the duration of the recording!)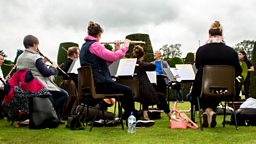 Orchestra of The Swan
David Curtis, Artistic Director – Orchestra of the Swan, said:
"Having been a life-long fan of The Archers I was delighted when Orchestra of the Swan was invited to join Pop-up Opera in presenting this performance at Lower Loxley. Elizabeth was the most gracious host and it was a delight to meet her and so many other Ambridge residents!"
Naturally we couldn't fit the whole performance into the episode, so here are a couple of bonus video clips from the recording. First up - Cosi Fan Tutte...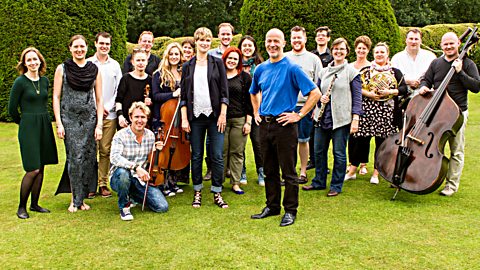 Behind the scenes with Orchestra of the Swan and Pop Up Opera.
For this aria from La Boheme, Soprano Una works with the conductor on the timing. Here, they nail it.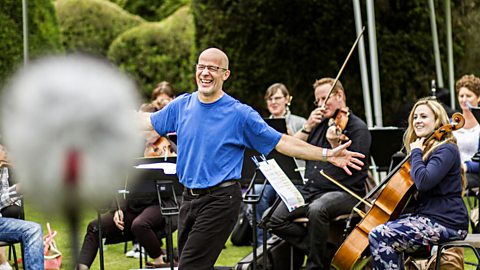 Behind the scenes with Orchestra of the Swan and Pop Up Opera.
Clementine Lovell, Founder & Director – Pop-up Opera added:
"We were very excited to be asked by The Archers to record as the fictional 'Magic Opera Company' on such a well loved programme. Bringing opera to the people and to rural communities is exactly what we do, so it made perfect sense to bring one of our performances to Ambridge!"
"...appearing on the Archers, well, that really IS something!"
Opera Singers ..... Pop-up Opera: Eve Daniell, Helen Stanley, Adam Torrance, Oskar McCarthy, Alex Learmonth, Clementine Lovell, Cliff Zammit Stevens, Una Reynolds. MD: Berrak Dyer.
Orchestra ..... Orchestra of the Swan, conducted by David Curtis: Jonathan Hill, Cathy Hamer, Adrian Turner, Bryony James, Stacey Watton, Diane Clarke, Louise Braithwaite, Sally Harrop, Phil Brookes, Francesca Moore-Bridger.
The 'Magic Opera Company'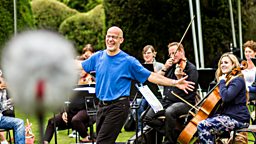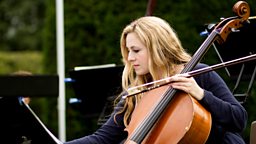 Proms 2015 on The BBC
Discover a performing miracle every day through our selection of outstanding moments from the Proms.
Shambridges - Archers Parody on Soundcloud