Main content
Kenneth Branagh: Nine things we learned from his This Cultural Life interview
On This Cultural Life, John Wilson speaks to prominent figures in the arts world, who reveal the influences that drove their careers.

In episode one, Wilson meets Oscar-nominated actor/writer/director Kenneth Branagh, who details his journey to becoming one of Britain's greatest actors and explains how his introduction to Shakespeare began with some records he borrowed but never managed to return. Here are nine things we learned.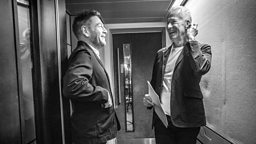 Kenneth Branagh and John Wilson outside the studio after recording This Cultural Life
1. His earliest cultural influence was the 1966 World Cup final
Branagh grew up in Belfast in the 1960s. He tells Wilson that the first time he was ever aware of people coming together to enjoy an event was during the 1966 World Cup. "I watched the World Cup final in a neighbour's house," he says, "and I just remember in Belfast, as I was, I was very aware of a national event. It seemed to galvanise everybody and everything. I was looking at images that said, 'the world is watching'."
I just didn't want to stick out. I kept my head down and became, I would say, a much more introverted individual.

Kenneth Branagh
2. It took him 50 years to write about his childhood
Branagh's new film, Belfast, is a semi-autobiographical drama about growing up during the Troubles. His family moved from Belfast to Berkshire, England, when he was nine in order to escape. Branagh says he remembers vividly what it was like when Belfast went from "a wonderland, where the street where you lived was your wild west town, your castle, your place for dragons… the place of dreams" to "somewhere you had to sign to leave your own street". It's taken him half a century to be able to write about it. "You can't go through those things at an impressionable age without it leaving a very, very strong mark," he says. He began writing the film during lockdown in 2020, which brought back similar feelings. "In a way, I was writing about one lockdown and this other lockdown dragged it out of me."
3. He lost his Irish accent to help blend in
It may surprise a lot of people to know that Branagh was born in Ireland, given his accent bears no trace of it. Losing it was a deliberate choice. "It took two or three years for it to go," he tells Wilson. "What I absolutely wanted to do was to fit in. I wanted to disappear. I, like the rest of my family, felt very uprooted. That certainty about who I was, was removed. I just didn't want to stick out. I kept my head down and became, I would say, a much more introverted individual."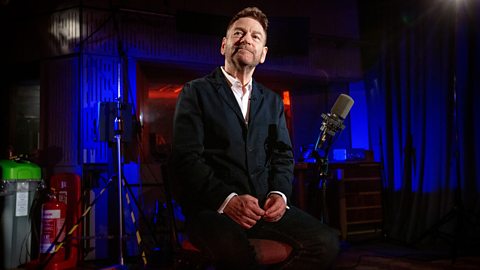 The actor remembers his role in the 2012 Olympics opening ceremony in This Cultural Life.
4. Records he 'borrowed' from the school library introduced him to Shakespeare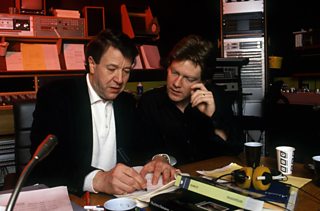 Branagh co-directs a BBC radio production of Hamlet with Glyn Dearman in 1992.
I was more driven to perform and then to direct, but the writer part of me is coming back into a more present position.

Kenneth Branagh
There's arguably no living actor more associated with Shakespeare than Branagh. He's played countless Shakespeare roles and directed multiple film adaptations, including Hamlet, Henry V, and Much Ado About Nothing. His introduction to Shakespeare came when he stumbled across some records in his secondary school, when he was in his mid-teens. "I saw two long-playing records," he says. "One was The Ages of Man, by Sir John Gielgud… and the other was Laurence Olivier's Extracts from Shakespeare Films, with Music by Sir William Walton." He took them home and was immediately enraptured. "I was bowled over… They were wake-up calls for me, for what the human voice could do and, more profoundly than that, what great writing could do… What they made me really understand was that I didn't have to understand all of [Shakespeare]… but the emotional shape of it." He loved the records so much he never actually returned them, "so I suppose 'borrowing' is not exactly precise at all."
5. He's wanted to make a film of Return of The Native for 30 years
Branagh says the book that most impacted him is Thomas Hardy's Return of The Native, about an eventful year in a small London community, which he read at drama school. "I might describe it now as cinematic," he says, "because not long after I read it, I felt as though I wanted to see it. I didn't know that I would ever make films, but I wanted to see it as a film." He's been trying to make a film ever since. "I've had an opening sequence… in my mind since I was 25… After my first film, Henry V… the next film I tried to make was Return of The Native, some 30 years ago, and I'm still trying!"
6. His drawers are full of failed novels
Branagh has written the screenplay for many of his films, so Wilson asks if, as a voracious reader, he's ever considered writing a novel. Branagh says he has "many, many failed novels in drawers, but I was more driven to perform and then to direct, but the writer part of me is coming back into a more present position. So, there's been plenty of practice over the years, but… if you read a lot of great writing then, frankly, you're pretty modest about your own attempts."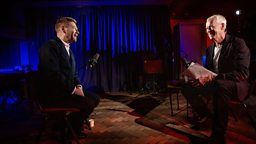 7. His favourite TV show is Boys from the Blackstuff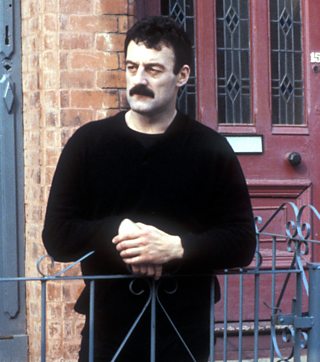 Bernard Hill as Yosser in 'Boys from the Blackstuff', Branagh's favourite TV show.
Branagh says the TV show that most influenced him is Alan Bleasdale's Boys from the Blackstuff, about a group of unemployed men in Liverpool desperately looking for work. "It resonated very much with what I felt I was familiar with from Belfast," he says. "A few things struck me. It was very gritty and authentic. I felt I absolutely believed its working-class reality, but at the same time it had a surreal and poetic quality… It really seemed to reach something quite beyond what a television drama could do."
8. He was terrified during the London Olympics
In 2012, Branagh was a last-minute addition to Danny Boyle's London Olympics opening ceremony. He stepped in when Mark Rylance withdrew following the death of his daughter. His role was to read a passage from Shakespeare's The Tempest, which he had to do without any autocue or prompt, a frightening prospect. "I said, 'I just want to check with you, Danny, there's a billion people watching this live… Things can happen, and I just don't want to let you down. And if there's a billion people watching it will be visible.' He looked at me for a while, slightly uncomprehendingly, then said, 'You'll be alright.'"
He says the day of the ceremony was a strange and brilliant experience. From his dressing room he was "hearing for the thousandth time The Arctic Monkeys [practising The Beatles' Come Together]. They didn't want to get that wrong because Paul McCartney's a couple of doors down… Then I'm hearing Danny Boyle down the other end talking JK Rowling off the edge, because she's got a story to read. All I can hear is 'I'm not a professional! I've never done this before!' The place is rocking." It all eventually went seamlessly.
9. He's about to play Boris Johnson
For his next role, Branagh will be playing somebody familiar to everyone: the prime minister. He's playing Boris Johnson in Sky Atlantic drama This Sceptred Isle, about the first Covid wave. "My approach was to read what he has written about himself and try to find the character that way," he says. "The voice is so hard that until I have all the gear on it's impossible to recreate." He declines to do his Johnson voice during the interview. We'll all have to wait until it airs next year.
More from Radio 4
Actor and film-maker Kenneth Branagh reveals his cultural influences and inspirations.

Kenneth Branagh stars in Tracy-Ann Oberman's new play about the making of a classic movie.