Main content
Today Puzzle #654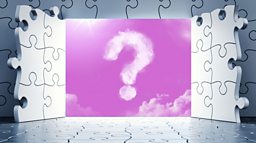 Puzzle No. 654 – Wednesday 15 January 2020
Happy birthday to Strictly Come Dancing host Claudia Winkleman! Without googling, use the following clues to work out Claudia's age. Her age is both the smallest number with exactly 10 divisors and also the total number of minutes in a full NBA basketball game. How old is Claudia today?
Today's #PuzzleForToday has been set by Bobby Seagull, school maths teacher, author and Cambridge University Doctorate student.
Click here for the answer

48

This has 10 divisors and it also the number of minutes in an NBA game.


More fiendish brain-teasers and quizzes on BBC Radio...