Main content
The Book that Changed Me
Steve Earle: In Cold Blood (1966) by Truman Capote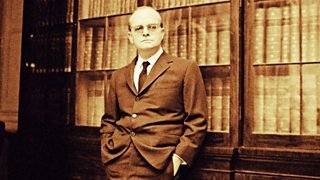 Truman Capote (1924 – 1984)
I stole the book from my mother's handbag and devoured it.
Truman Capote's true-life murder story, In Cold Blood, captured the imagination of legendary singer-song writer Steve Earle as a 12-year-old boy. He first encountered Capote's dramatic account of the killing of four members of a farming family in a small Kansas community in the film version, shown at a local drive-in. "I had to find a copy of that book and read it for myself," he says, stealing the volume from his mother's handbag and devouring it over the next couple of days. Capote's story inspired his decades-long campaign against the death penalty. And the book led him to feel empathy for the killers at the centre of the tale, thanks to "the power of intellect and humanity flowing from heart to hand to pen to page." Listen now.
Jude Kelly: Little Women (1869) by Louisa May Alcott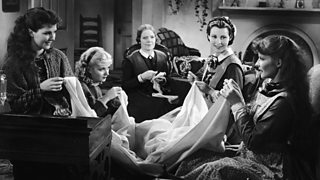 A still from RKO Pictures' film of Little Women, directed by George Cukor (1933). With Jean Parker, Joan Bennett, Spring Byington, Frances Dee, and Katharine Hepburn. (Hulton/Getty)
The characters in Louisa May Alcott's novel, Little Women held up a mirror to Jude Kelly, artistic director of Southbank Centre, of her own experiences growing up in a lively Liverpool home. Like the March family, Kelly grew up surrounded by sisters, and with a father who was often absent. She was inspired by the way Meg, Jo, Beth and Amy grew throughout the novel. "Each daughter is tested against her own frailties and foibles to see if she can become a woman of substance in her own terms... and I wanted to be a woman of substance too," she says. The book also helped her come to terms with the death of her baby sister Caroline, from multiple sclerosis. "Maybe this is the biggest influence 'Little Women' had on me. It made me think about death as an inevitable part of our lives." Listen now.
Jon Ronson: What a Carve Up! (1994), by Jonathan Coe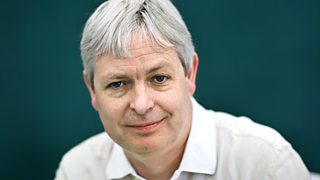 Jonathan Coe (BBC)
Powerful, crazy people affect our lives in ways we barely notice.
Journalist and writer Jon Ronson says that the effect of reading What a Carve Up! was electrifying: he first came across Jonathan Coe's satirical novel as a carefree nightclubber in his 20s. "It politicized me in a way," he explains: "It made me understand that big politics affect those of us down here just trying to shuffle our way through life." Ronson was horrified and fascinated by the Winshaws, the grotesque family at the centre of the book, who typify the excesses of the Thatcher years. Ronson says the book had a deep influence on his own writing. "I wanted to pass on to my own readers the great revelation I'd learned from What A Carve Up! – that powerful, crazy people affect our lives in ways we barely notice." Listen now.
Lolita Chakrabarti: A Tale of Two Cities (1959), by Charles Dickens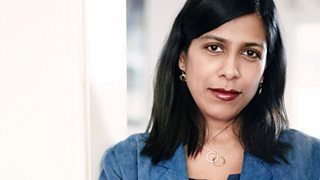 Lolita Chakrabarti
Actress Lolita Chakrabarti is the author of the award-winning play Red Velvet, about Ira Aldridge, an African-American actor at the centre of controversy in 1833 when he took over from Edmund Kean in Othello at the Theatre Royal in Covent Garden. She says that Charles Dickens's A Tale of Two Cities affected her at a pivotal moment in her life: she first came across the novel at the age of 15, as a set text at school. Dickens's account of the French Revolution mirrored the tumult of the politics of the mid-1980s, while his narrative seized her imagination. "He paints pictures with words succinctly and with no pretension. He tells a cracking story, has a great sense of humour and creates credible, compelling characters," she says. The novel's portrayal of personality influenced her acting, leading her to search for the emotional impulse motivating each character. No wonder she still keeps her original paperback copy: "Many of the pages are loose, but I'm loath to throw it away because this book opened a door for me." Listen now.
Sir Paul Nurse: Conjectures and Refutations (1963) by Professor Karl Popper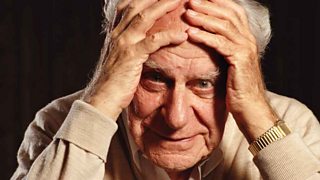 Karl Popper (1902 - 1994)
Nobel Prize-winning geneticist Sir Paul Nurse believes that Conjectures and Refutations: The Growth of Scientific Knowledge by the Anglo-Austrian philosopher of science, Karl Popper rescued his career as a research scientist. He read it at a time when he was dispirited by his experimental research methods. Popper's work "helped me out of my intellectual crisis," he says. "It showed me a way to think about my experiments and how to use them to develop more general scientific ideas." The philosopher recommended a new way of thinking about what to study, based on "intuitive leaps of the imagination". This procedure – of a cycle of bold conjectures, which are tested and refuted – dramatically liberated Sir Paul's thinking about how to advance scientific knowledge. Listen now.
More about books on the BBC
Serialised book readings, featuring works of non-fiction, biography, autobiography, travel, diaries, essays, humour and history.

Open Book looks at new fiction and non-fiction books, talking to authors and publishers and unearthing lost classics

Readings from modern classics, new works by leading writers and literature from around the world.