Main content
The Last Days Of Jack Sparks by Jason Arnopp
About the Book
It was no secret that journalist Jack Sparks had been researching the occult for his new book. No stranger to controversy, he had already triggered a furious Twitter storm by mocking an exorcism he witnessed.
Then there was that video: forty seconds of chilling footage that Jack repeatedly claimed was not of his making, yet was posted from his own YouTube account.
Nobody knew what happened to Jack in the days that followed. Until now.
This is one of the most chilling thrillers of the year, and you'll find it hard to put down.
About the Author
Jason Arnopp is a British author and scriptwriter. He has written official tie-in fiction for Doctor Who and Friday the 13th plus comedy for Radio 4.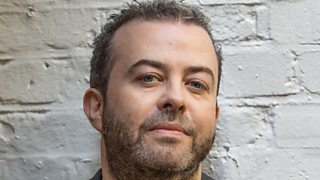 He wrote and executive-produced the 2011 Edinburgh Film Festival selection Stormhouse and script-edited Peter Mullan's 2012 film The Man Inside.
His background is in journalism: he has worked on titles such as Heat, Q, The Word and Kerrang!