Main content
Draw Your Album: Biffy Clyro
2 September 2016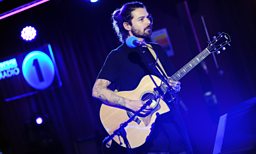 As if Biffy Clyro weren't tired enough from being absolutely bomb in the Live Lounge, we thought we'd keep 'em working and challenge them to draw their own album cover.
The crayons are in your court guys...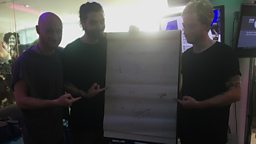 After having a sneaky peek at OneRepublic's cover, the guys headed straight for the colourful crayons, chucking in oranges, pinks and browns in there.
Yaaassssss!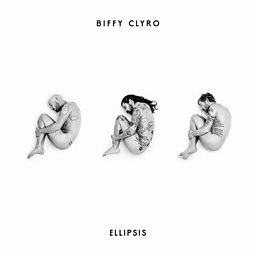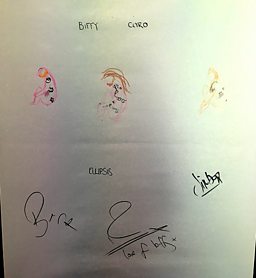 We reckon they actually did a well good job.
Ben, Simon and James, rocking' the nude look there.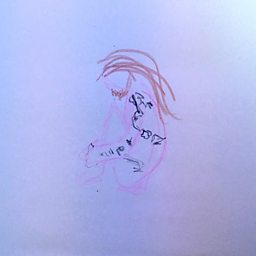 We really enjoy that Simon is channeling a cave man vibe. Could he be more handsome? Ha, no.
No, he couldn't.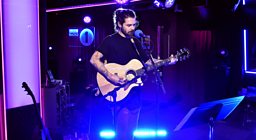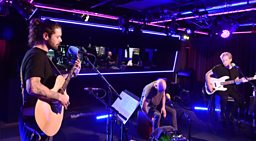 The lads took part in our epic Live Lounge Month, blowing it out of the water with renditions of Howl, Biblical and an amaze Christine and the Queens cover of Tilted.
We're done. It's too much.
Make sure to keep an eye out for Biffy Clyro's full performance by clicking the link below!
Biffy Clyro treated our ears to three amazing track in the Live Lounge