Main content
The Argyll Turbo – a classic supercar from the Scottish Highlands
Hidden away in a corner of the quiet Scottish town of Lochgilphead lurks a monster: the Argyll Turbo GT supercar.
Now nearly 40 years old, it's an unlikely but important relic of the of the Scottish car industry.
The cards were not stacked in the Argyll's favour. The Turbo GTs were offered built-to-order at around £25-30,000. By comparison, a Porsche 911 cost about £21,000.
Bob Henderson, the man behind the now-legendary car, is the proud owner of one of the only examples ever built — one he put together himself.
But why build a sports car in the Highlands?
"A lot of the stuff we could build here in Lochgilphead. We were pretty independent even though we were remote in the hills. No one thought it was possible."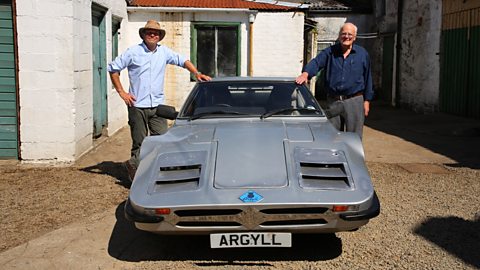 Lochgilphead was the unlikely location in the history of the Scottish Car industry.
Put your feet (and inches) down!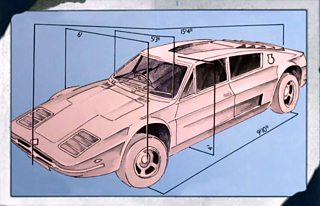 This car is futuristic but glories in imperial measurements. So how big is it in new money?
| Measurement | Metric | Imperial |
| --- | --- | --- |
| Length | 4.7m | 15' 4" |
| Height | 1.2m | 4' |
| Width | 1.8m | 6' |
| Width at windscreen | 1.6m | 5' 3" |
| Wheelbase | 3.0m | 9' 10" |
Paul Murton takes a tour of Scotland's lochs. Here, he samples spirits in Campbeltown, and ends his journey in the middle of Loch Fyne on a relic of the Ice Age.
Latest features from BBC Scotland