Main content
11 phenomenal facts about Frankenstein
Mary Shelley's Frankenstein was born in 1816 on the cold, wet shores of Lake Geneva, under thundery, leaden skies. It was the "year without a summer" when the eruption of a volcano in Indonesia had dampened the season across Europe. The remarkable novel was published two years later and has never been out of print.
Melvyn Bragg and guests discuss the Promethean tale.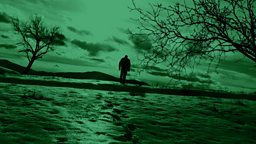 1. Frankenstein was the result of a competition to write a ghost story
Mary was on holiday with her lover, Percy Bysshe Shelley, their four-month-old son William, their friend Lord Byron and Byron's physician, John Polidori.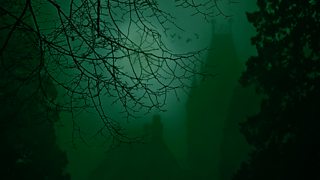 Frankenstein: First told under stormy skies
Bored and frustrated with the lousy summer weather which confined them indoors, Byron challenged his friends to write a spooky story. Mary's was voted the best.
2. Mary Shelley had some seriously strong genes
She was born to remarkable parents – Mary Wollstonecraft, the famous feminist writer, and William Godwin, the political philosopher. She never knew her mother, who died 11 days after her birth.
Home life, for Mary, was a hub of intellectual stimulation: regular visitors included William Wordsworth and Samuel Coleridge. She was an avid reader and early scribbler of stories, living up to her father's challenge to read and write something serious every day. She particularly liked gothic novels by the likes of Ann Radcliffe and Monk Lewis.
3. Mary shocked her father by eloping with Percy Shelley
When Mary fell in love with Shelley, he was married with two children. She appalled her father by running away with the poet, marrying him only after Percy's first wife took her own life.
4. Frankenstein came to Mary in a "waking dream" during a sleepless night
A highbrow cocktail of chat about the supernatural and the origins of life, including competing theories about electricity, set Mary's imagination racing on her Lake Geneva holiday.
Shelley re-wrote the novel for a second edition, tweaking the plot as well as making stylistic changes.
One night, she lay awake picturing what it would be like for a scientist to give life to something that was dead and how he would react when the creation started to move. She scared herself so badly that she had to snap out of her reverie.
5. No one initially knew the book was written by a woman
Five hundred copies of the novel were published in three volumes in 1818 without the name of its author. Some critics and other writers thought Percy Shelley had written it.
The poet did help Mary edit her manuscript, but Percy suggested she change just 4,000 words out of a total 72,000. In any case, Mary re-wrote the novel for a second edition, published in 1831, tweaking the plot as well as making stylistic changes.
6. Frankenstein's monster is lonely and sad
Victor Frankenstein, a passionate student of chemistry at university, decides to create a being with material he's gathered from the "dissecting room and the slaughter-house". The unnamed creature comes to life only for Frankenstein promptly to reject it, triggering a cycle of revenge murders that ultimately take the duo to the North Pole.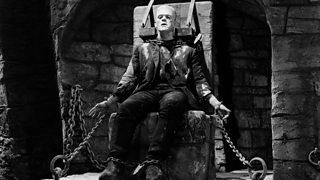 Boris Karloff in Bride of Frankenstein (1935)
Everything bad that happens occurs because the creature is lonely: "Misery made me a fiend," it declares. This theme comes from the influence of Jean-Jacques Rousseau – the idea that man is born free, but is corrupted by societies and civilisations.
7. All the creature wants is a female version he can love
The creature can't bear his isolation so he begs Frankenstein to conjure him a female mate. Frankenstein complies but immediately regrets his action, so winds up destroying the female in front of his original creature.
8. The monster is a vegetarian
He can also read and speak several languages: he learns by spying on a family – the DeLaceys – who live in Wordsworthian isolation near Mont Blanc.
9. There is an Adam analogy
Mary picks a quotation from Milton's Paradise Lost for the title page of her book, setting her story up as a mythic recapitulation, in secular terms, of what happened in the Garden of Eden: "Did I request thee, Maker, from my clay to mould me man? Did I solicit thee from darkness to promote me?". Adam says this in Milton's poem when he realises he is going to be expelled from the Garden of Eden.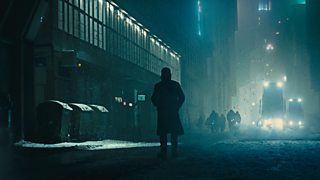 Frankenstein inspired elements of Ridley Scott's Blade Runner (1982)
10. Ideas and scenes from Frankenstein crop up repeatedly
Novels from Charles Dickens's Great Expectations and Robert Louis Stevenson's the Strange Case of Dr Jekyll and Mr Hyde to Charlotte Brontë's Jane Eyre and Emily Brontë's Wuthering Heights all owe a debt to Frankenstein, as do films including Ridley Scott's Blade Runner. Not to mention all the cinematic versions of the book, from the 1910 silent film to the 1935 Bride of Frankenstein, starring Boris Karloff as the creature.
11. Frankenstein's legacy endures because the novel is ultimately about what it means to be human
It offers a perspective from the creature's vantage point of what human beings are like – it's full of all the extremes: rage, pain, fear, sympathy and love.
More from In Our Time
Melvyn Bragg and guests discuss Mary Shelley's Gothic story of a monster brought to life.

Melvyn Bragg examines the poetry, tragedy and idealism of Byron, Shelley and Keats.