Main content
Puzzle for Today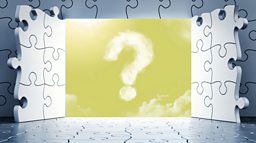 Puzzle No. 485 – Wednesday 22 May
A recent Today Programme puzzle found that with a set of 5 Enigma rotors there are a total of 5*4*3=60 different ways to pick a subset of 3 (as the final order matters). Enigma operation rules stated that using the same rotor in the same position two days in a row was not allowed. Assuming that Bletchley Park's Codebreakers know which set of three rotors was used yesterday, how many can be discounted from the sixty options for today?
Today's #PuzzleForToday has been set by Tom Briggs, education manager at Bletchley Park


More fiendish brain-teasers and quizzes on BBC Radio...