Main content
Seven comedy podcasts you should download immediately
Comedian, writer and actor, Cariad Lloyd guides us through some of her favourite comedy podcasts…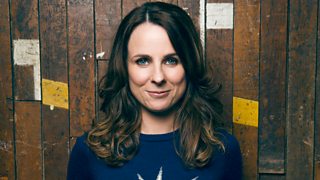 Cariad Lloyd
I love podcasts. And I love comedy. So I guess you could say I'm a GREAT match to tell you about comedy podcasts. Neil Nunes is also really into them but he was too busy and when they asked him to write this he said "bugger off" but in a lovely deep voice: just imagine it, so lovely...
I spend a large amount of my time listening to or watching things that make me laugh, which helps when you also do a podcast about grief (Griefcast), although it is surprisingly uplifting too. So, here is my list of current top comedy podcasts. All guaranteed to make you giggle, laugh and make a weird squeaky sound you have to style out at work so it looks like you are actually doing that data entry you said you were.
Friday Night Comedy
If, like me, you are out clubbing at Fabric on a Friday night, necking Negronis and dancing to Drake remixes then this is for you*. Picking the top comedy favourites from Radio 4's stalwart programmes, from The News Quiz, to Dead Ringers to The Now Show – this is the ultimate way to catch up on your favourite Radio 4 comedy without having to stay in. Because of course you'll be out listening to some top bangers.
* I have never done this, but it's what all woke lit baes are doing so you can use it if you need to impress a young person.
Beef and Dairy Network
Are you interested in Beef Farming and Dairy herds? Then this is the podcast for you! A hilarious and surreal take on the beef and dairy industry hosted by comedian Benjamin Partridge. Hard to explain but well worth a listen, featuring such delightful guests as Mike Wozniak, Mike Bubbins and Henry Paker. I can't explain it – you just have to download it and you will soon understand that cow-based comedy has been missing from your life.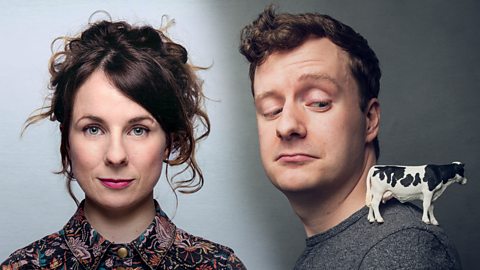 Cariad Lloyd quizzes the founder of Beef and Dairy Network Podcast, Benjamin Partridge.
2 Dope Queens
Jessica Williams and Phoebe Robinson host this excellent stand-up night from New York. Each week they are joined by other comedians to discuss sex, romance, race and a load of other stuff really. But you'll come back for J-Willy and Phoeb's excellent take on modern women just trying to live their lives.
News Quiz Extra
Miles Jupp and the gang BUT MORE. Always charming, witty and a much nicer way to digest the week's most depressing news.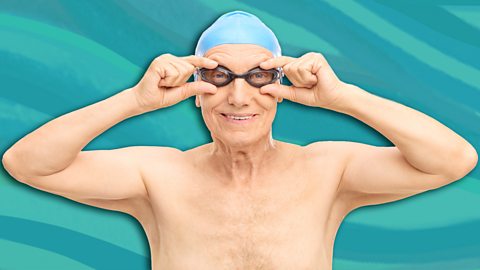 The News Quiz panel react to news that pensioners are being recruited as lifeguards.
The Adam Buxton Podcast
From the jingles to the comedy royalty guests, Adam's chats with comedians always start normal and work their way through surrealism to genuine mental health concerns and back to a delightful song. Previous guest highlights include Iain Lee and Kathy Burke – well worth a scroll back through the archive. You can also download old Adam & Joe highlights from their time at BBC 6 Music as a podcast – Black Squadron assemble!
Pappy's Flatshare Slamdown
If you know Tom, Ben and Matt from their live work as Pappy's Fan Club you will be fully prepared for the chaos of this show. They are the Goodies of their generation, and just as delightful. Songs, shouting and genuine competitiveness make this like hanging out with your big brother's cool friends but with less anxiety because you were supposed to be in bed by now.
Comedy of the Week
And of course if you simply can't decide what new comedy to listen to, as we know there is simply too much choice in this world (except when it comes to politics), you can simply relax and download the Comedy of the Week podcast from BBC Radio 4. You'll hear the best comedy each week from old favourites to undiscovered gems, plus interviews and behind the scenes gossip – it's like Top of the Pops but in a podcast, and with no music. I guess it's not that much like Top of the Pops to be fair.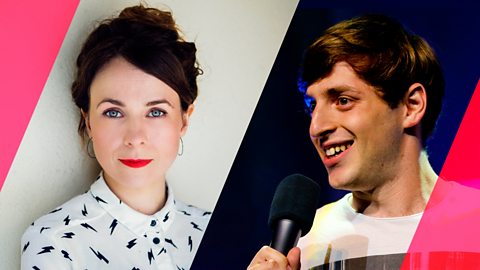 Comedian Alex Edelman defines and defends the much maligned millennial to Cariad Lloyd.
More comedy from Radio 4
Download the best new comedy from Radio 4, every Friday. Features The News Quiz, The Now Show and Dead Ringers.

Extended versions of the topical panel show, featuring extra content you won't have heard in The News Quiz.