Main content
1Xtra at 15: "The station has a special place in the hearts and careers of everyone we play"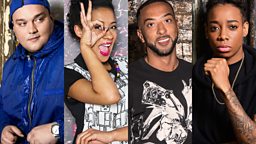 "1Xtra came around at a time when urban music was finally finding its voice," says presenter Charlie Sloth, one of the station's biggest stars.
"There were no platforms at the time that showcased all the talent that was available in the UK and 1Xtra provided that platform and continues to do so to this very day."
15 years ago, 1Xtra burst into life on British airwaves. Hailed as a 'sister' station to Radio 1, if the two are related then 1Xtra is the younger sibling that you need to keep an eye on.
She's out late at parties, crawling home in the early hours but with a phone packed with the hottest new tunes.
2002 was the year Will Young and Gareth Gates first hit the charts. Hero by Enrique Iglesias was the biggest selling British single of the year and Nickelback had gone global with How You Remind Me.
Support goes deeper than just the music we press play on

Yasmin Evans
A station like 1Xtra had never been needed more.
"The personal relationships DJs have with the talent they support goes deeper than just the music they press play on," says Yasmin Evans, who currently presents 1Xtra's afternoon show.
"That's why 1Xtra is so important."
"We create relationships and connections with people through the support. It's a great feeling to get."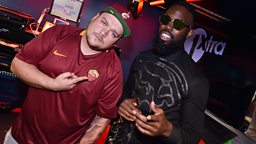 Charlie Sloth and Ghetts in the 1Xtra studios
"1Xtra has given early opportunities to artists that have gone on to become so important to the British music scene," says A-Dot, the current host of the station's breakfast show.
Without 1Xtra, who knows if grime would be where it is today

Target
"It's a station that has always put home-grown talent first, allowing our emerging artists to have a platform that really feels like home."
1Xtra has supported some of the biggest stars in the world during its time on air - such as Kanye West and Drake. But its support for home-grown talent and emerging artists has been especially important during the rise of grime, a genre the UK can truly claim as its own.
"Without 1Xtra over the last 15 years, who knows if grime would be where it is today?" says DJ Target, who has been with 1Xtra for 10 years.
"Or would UK garage still be flourishing. If dancehall, if R&B, if hip hop would be where they are today?
"All these genres have grown massively over the past 15 years and I feel like 1Xtra has been such a major role in doing that."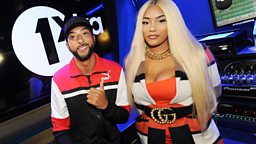 Target was recently joined by rising UK star Stefflon Don on his 1Xtra show
And when it comes to the UK grime scene, some of the biggest stars of the genre have helped 1Xtra bring some truly special moments to the station's listeners after years of support.
"Hosting the Stormzy album listening party alongside Stormzy was a real special moment in the studio," says A.Dot, who was joined by the grime superstar when he dropped his debut album Gang Signs & Prayer in February this year.
"It was the first time these songs were being played and it really felt like we were sharing such a profound moment with an artist we had watched grow from the very beginning."
Check out A.Dot's listening party with Stormzy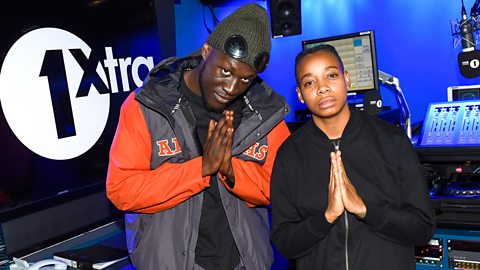 Hear the whole of Stormzy's Gang Signs & Prayer album in 8 minutes.
Charlie Sloth names Stormzy, Giggs, Bugzy Malone, Kano and Boy Better Know as some of the artists he's proudest to have championed on air during his time on 1Xtra.
"The list goes on and on and on," he says.
"To see these guys go from strength to strength, with the support of 1Xtra and Radio 1, it's a beautiful thing."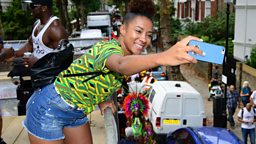 Yasmin Evans was living her best life at the 2016 Notting Hill Carnival
As well as giving new British music a platform and voice, 1Xtra has also given its stars some amazing moments in the studio - both professionally and personally.
Interviewing Oprah was the top highlight of my LIFE

Yasmin Evans
"A personal highlight for me would probably have to be when K Koke came and did his Fire In The Booth," says Charlie Sloth.
"That was the start of everything for my career as well as for him.
"He went on to get signed by Jay Z off the back off that very Fire In The Booth."
For others, the highlights have been the A-list names they've worked with at 1Xtra.
"I always say working amongs very inspirational people is what I love about the station," says Yasmin.
"But I'd be lying if I said interviewing Oprah wasn't the top highlight of my life during my time on the breakfast show."
Watch Yasmin interview Oprah here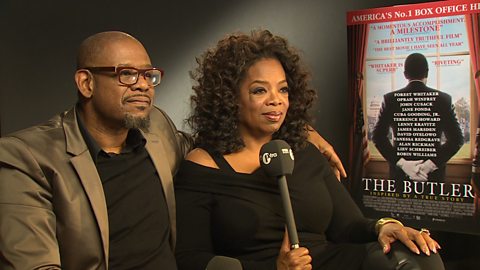 Oprah Winfrey & Forest Whitaker talk "The Butler" and on-screen chemistry.
And Yasmin isn't the only one who's met some of her idols while working for 1Xtra.
"Taking the wheel on The Breakfast Show has been a real career highlight, it's a great privilege to start people's day," says A.Dot.
"I've also met and interviewed some of my idols from Denzel Washington to Will Smith which is still unbelievable to me."
Here's what happened when A.Dot got Will Smith in her studio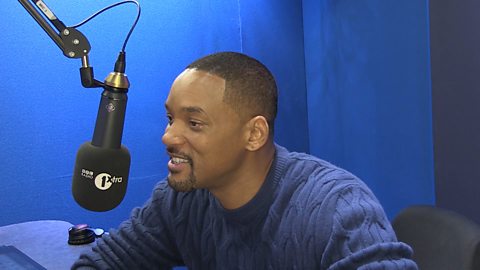 Will talks Bad Boys 3, parenting, the Oscars debate and whether he'll run for President.
But some of the most special moments have come from all-important interactions with the talent that has been championed on air.
It's beautiful when you hear artists' reactions after you play their records

Charlie Sloth
"It's beautiful when you hear artists' reactions after you play their records and how appreciative they are to be played by such a big station like 1Xtra," says Charlie.
"The appreciation that you've recognised their talent and you're showcasing what they do, it's priceless.
"Going out and just seeing how grateful these guys are that as a network we're behind them and supporting them, it's a beautiful thing."
"It's great to see it and see the genuine feeling of' 'I'm actually being taken seriously'," agrees DJ Target.
"Obviously it can open them up to a whole new audience.
"People know that 1Xtra is important in breaking all these artists."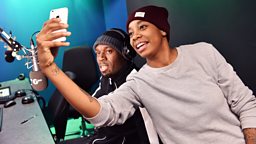 A.Dot grabbed a selfie with Usain Bolt when he dropped into her show
The artists who have been part of 1Xtra's journey are just as vocal about the importance of the station in shaping and sustaining their career.
I'm so glad 1Xtra has been part of my journey

Lisa Maffia
"They embraced me and my music from day one and for that I'm so thankful," says Emeli Sande.
"Having that belief installed in me back then was such a huge motivator and confidence builder within me."
"Without 1Xtra I don't feel the representation of British underground real hardcore music would have been exposed in any way," says Lisa Maffia, whose music - both solo and as part of So Solid Crew - has been played on 1Xtra during its entire 15 year history.
"I'm so glad they have been part of my journey."
"They've definitely helped to spread our sound and make it part of popular mainstream culture," adds Tinie Tempah.
Lisa Maffia recently joined the 1Xtra team as a guest presenter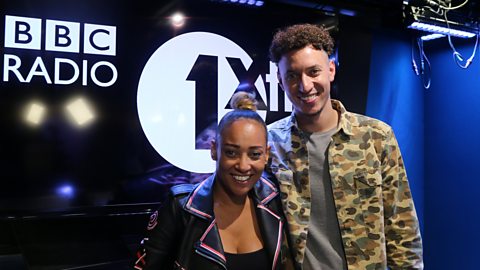 The Queen of UKG tells Nick Bright how she smoothed the course of love for her crew.
And A.Dot, who has mixed making her own music with broadcasting during her career, understands the importance of 1Xtra as both an artist and presenter.
For British artists in the black music scene, 1Xtra is a rite of passage

A.Dot
"For British artists in the black music scene, passing through 1Xtra is a rite of passage," she says.
"I think the station has a special place in the hearts (and careers) of everyone we play."
So here's to 15 years of 1Xtra. We look forward to making it to 30, when we'll still be crawling home from the parties and still be the slightly less well behaved little sister in the BBC Radio family.