Main content
Payment Protection Insurance (PPI)
Payment Protection Insurance - also known as PPI - has been confusing a lot of consumers.
Frequently Asked Questions: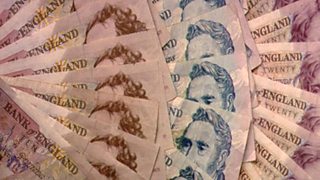 Read our handy guide to the ten most frequently asked questions about Payment Protection Insurance.
In the last financial year (2010-11), The Financial Ombudman Service (FOS) handled a record 206,000 formal complaints in the last year – a rise of 26% from 2009-10. Just over half of the complaints (51%) were about the mis-selling of Payment Protection Insurance, or PPI.
Payment Protection Insurance covers loan or debt repayments in the event of unforeseen problems, for example if someone becomes ill or loses their job. How these insurance policies actually work – and indeed the range of benefits they offer – can vary slightly from policy to policy.
These policies are often sold as part of the deal when consumers take out a loan, mortgage or credit card. However, it is possible to buy a "stand-alone" PPI policy from an insurance company which has no direct involvement with the loan, mortgage or credit card covered by the policy.
In April 2011, the UK's banks lost an attempt to prevent new regulations on how they should sell PPI. The British Bankers' Association announced in May 2011 that it will not be appealing against a High Court ruling that the City regulator, the Financial Services Authority (FSA), sought to impose tougher rules on mis-selling PPI. It is estimated that victims could be due a combined £9 billion in compensation as a result.
But how was PPI mis-sold? And what can you do if you were mis-sold PPI? Read our Top Ten Questions on payment protection insurance…
How were the banks mis-selling PPI?
Payment Protection Insurance is designed to cover loan or credit card payments if you cannot work, for example, if you become ill or lose your job. Banks and other lenders sold PPI to their customers without fully explaining what it covered. In the worst case scenarios, the banks/lenders lied to customers by telling them it was a compulsory element of a loan, or they simply added it without the borrowers' consent.
What happened at the High Court?
The High Court heard a judicial review that was brought forward by the British Bankers Association (BBA) against the recently updated rules of the Financial Services Authority (FSA) and Financial Ombudsman Service (FOS). The judge's rejected the BBA's claims that the rules were unfair because they were retrospective.
What happens now?
The BBA accepted the ruling and will not appeal. This should mean that thousands of cases that had previously been put on hold by the banks during the court case will now be processed. However, this could take some time.
How much compensation will there be?
Currently there is no definite figure for compensation as it depends on how many people come forward with a valid complaint. The banks were told two years ago to re-examine complaints they had already rejected. The new rules suggest that they will also have to contact all past PPI customers – even those who have never complained.
I have a PPI policy – what should I do now?
While many PPI policies were mis-sold, not all were. So it is very important to check through your policy and ascertain what it covered, and whether it worked for you and your circumstances at the time.
Martin Lewis explains:
"PPI in itself isn't a bad policy, it can be very valuable protection for people who lose their jobs. Yet this is about the banks selling policies for people without checking they were suitable."
"Everyone who has got or had a loan or credit card in the last six years should check their policy now to see if they have this insurance. If you do, and were told it was compulsory, if you were given employment cover but you were self-employed, or if you were not asked about a pre-existing condition, you are likely to be a mis-selling victim."
What should you do if you think you were mis-sold PPI?
Post-ruling, reclaiming should be easier.
You may be contacted by your bank, but if you want to pursue the issue yourself, ask yourself the following questions to determine whether you were mis-sold PPI:
Did you realise at the time you were buying this insurance?
Were you told (falsely) that you had to buy it?
Did it really cover you in the first place? (self-employed people, for example, are not covered by PPI)
Did you actually need it?
If you think you have reason for complaint, write to the firm that sold you the policy and lodge your complaint.
Some banks and lenders have dedicated hotline numbers – make sure to check with your bank/lender what their number is.
I've already put in a claim for compensation. What happens now?
If you have made a complaint to your bank/lender, they have five days to acknowledge receipt, then eight weeks to respond to you about whether they uphold your complaint.
If your complaint is rejected, you are not happy with the outcome, or nothing happens within 8 weeks, you can complain to the Financial Ombudsman Services (FOS). You have six months to take your complaint to the FOS.
What will the Financial Ombudsman Service do?
The FOS can look at your case again. It received approximately 100,000 PPI complaints in the last financial year and upheld around 75% in favour of the customer. However, do be aware that it is currently receiving approximately 5000 PPI complaints per week, so a backlog is building up very quickly.
Is there a time limit for making a claim?
You must complain to the ombudsman within six years of the event complained about, or three years after you first became aware that you may have grounds for complaint, whichever is longest. For example, if you were sold PPI in 2005, you may still be able to take your complaint to the Financial Ombudsman Service if you only became aware of the possible mis-selling last year.
If your PPI policy has expired, you may still be able to claim, as the provider still may have broken the rules on mis-selling.
Are PPI policies still available to purchase?
The sale of PPI policies are predicted to shrink dramatically; some banks have even stopped selling them altogether. Banks and lenders who want to continue selling PPI will have to abide by the FSA's new rules, thereby being much more careful about how they sell them to borrowers. Separately, the Competition Commission is bringing new rules that will stop lenders selling PPI at the point where they grant a loan.
This page was last edited in November 2012.